Estimated read time: 1-2 minutes
This archived news story is available only for your personal, non-commercial use. Information in the story may be outdated or superseded by additional information. Reading or replaying the story in its archived form does not constitute a republication of the story.
Jill Atwood ReportingDrug agents have put a Sandy meth lab out of business and arrested the man who ran it. Jill Atwood has been checking with the Drug Enforcement Agency and found out the lab has been active for five years.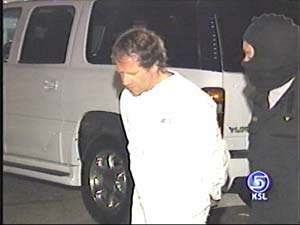 The health department has sealed off the home at 8746 S. 1225 East, Sandy and with good reason. For five years the man never cleaned out the lab waste.
Agents arrested him last night and immediately called in hazmat crews to clear out the waste and the lab. At first there was a lot of fear that those living close by were in danger, but later they told them everything would be fine if they just stayed inside.
Surrounding neighbors are shocked and angry. They say there was a lot of traffic in and out of the house but they would have never imagined this. They say kids are everywhere in this neighborhood and to put everyone in danger with such volatile chemicals is unacceptable.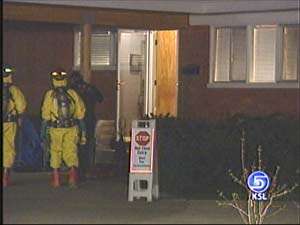 Ann Marie Hunter, Neighbor: "I feel horrible. I have a six year old daughter and she plays outside with her nieces and nephews, and just know the type of people that do and they could have done something to our kids if we hadn't kept an eye on them."
The man lived with his elderly mother, but neighbors believe she really didn't know what was happening.
He faces felony drug charges as well as possible federal charges. Agents say he was cooking up to an ounce of meth a week.
×
Most recent Utah stories