Estimated read time: 1-2 minutes
This archived news story is available only for your personal, non-commercial use. Information in the story may be outdated or superseded by additional information. Reading or replaying the story in its archived form does not constitute a republication of the story.
Jill Atwood ReportingSalt Lake City police crack down on a big time theft ring involving cigarettes and crack cocaine. Three men are in jail tonight after surveillance video catches them in the act.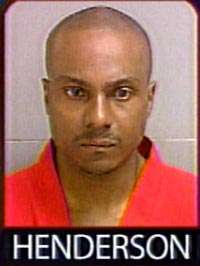 The Maverik store was hit twice last weekend--same guy for the same thing, major name brand cigarettes.
Fred Boltz, Maverik Convenient Store: "He basically is very polite. He waits until no one is in the store. He's up at the counter and asks basically how are you doing. He has a weapon and asks the clerk to back away."
Fred Boltz was behind the counter when 35-year old Errol Henderson came back the second time. He says he just jumped over the counter and took as many as he could grab.
Fred Boltz: "It seemed weird to me; the gentlemen must have some motive for wanting the cigarettes."
7-11's have also been the target, several stores within a short amount of time. Tonight along with Henderson, 41-year old Eric Kellogg and 40-year old Willie Hollingsworth also facing numerous theft charges. The men simply tell clerks to back off and then make off with the goods.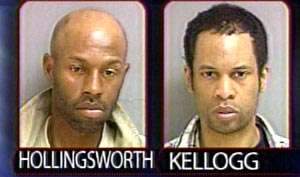 Fred Boltz: "Police say the stolen cigarettes aren't actually being smoked. They are being exchanged for something more addictive."
Crack cocaine. Police tell the Deseret Morning news that cartons of cigarettes are being exchanged for a quick fix on the street. It's a growing trend that has cops concerned and convenience marts on their guard.
Police believe there is one gang in particular behind these transactions. Store managers are urging their employees to just cooperate if they find themselves in a situation, so no one gets hurt.
×