Estimated read time: Less than a minute
This archived news story is available only for your personal, non-commercial use. Information in the story may be outdated or superseded by additional information. Reading or replaying the story in its archived form does not constitute a republication of the story.
(KSL News) A fight turns violent when a man is stabbed twice in Salt Lake.
Police say they responded to calls from a clerk at a 7-11 around 2:00 this morning. Investigators say the man walked to to the convenience store at 1700 So. 900 West for help.
They believe the victim's girlfriend stabbed him once in the buttocks, and once in the chest. The woman also received injuries from being hit under her right eye.
The couple is said to be homeless, and police believe the victim may have lost a lot of blood when he walked two and a half blocks to the store.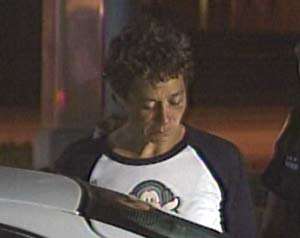 Lt. Jim Coleman/ Salt Lake City Police Dept.: "The one thing that causes concern is that they did travel quite a bit, a fairly decent amount of distance on foot to get to the 7-11."
The victim was taken to an area hospital in critical condition. Police believe only one weapon was used in the crime. The woman was arrested for aggravated assault.
×