Estimated read time: 2-3 minutes
This archived news story is available only for your personal, non-commercial use. Information in the story may be outdated or superseded by additional information. Reading or replaying the story in its archived form does not constitute a republication of the story.
SALT LAKE CITY -- While the entire world waits to see whether economic recovery truly is underway, business leaders in Salt Lake City have a positive message for this community: Downtown development remains a key component of recovery in the capitol city.
It's not all rosy for all businesses in Salt Lake City -- and some still face substantial hurdles -- but business leaders who gathered at a roundtable discussion Tuesday said continued development and ongoing construction in the Central Business District drive the economic engine in the right direction.
Bruce Bingham, a partner in Hamilton Partners, heads up 222 Main -- Salt Lake City's first LEED-certified "green" skyscraper.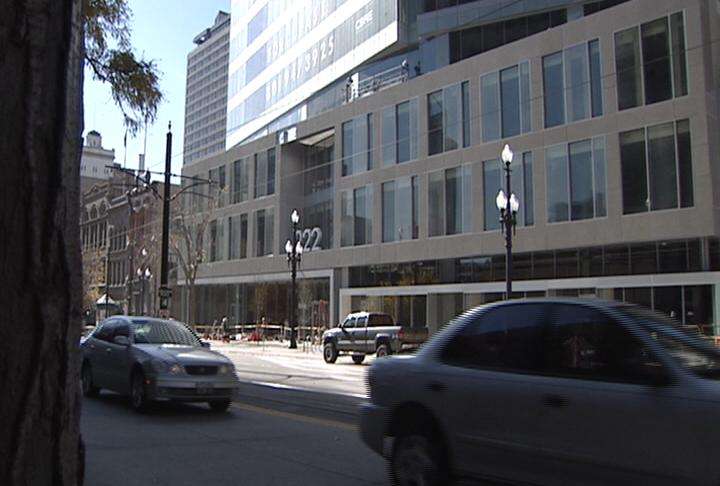 "We're not living in a rose-colored world," Bingham said. "But people are committed, in terms of dollars, in terms of projects, in terms of attitude."
The $125 million skyscraper will host a grand opening Dec. 3. The developer hopes 222 Main will be 50 percent leased by the grand opening and offer something new to its tenants.
"Efficiency within the glass, the heating, the air conditioning; a reduced carbon footprint," Bingham said.
Business leaders gathered at O.C. Tanner's new downtown store to talk about the direction of the economy and answer questions about major projects, like 222 Main and the City Creek project.
"Things that were started years and years ago are coming to fruition right now, and the future looks really bright," said Jason Mathis, executive director of the Downtown Alliance.
O.C. Tanner's Curtis Bennett said his business may be a good indicator of how things are turning around.
"Will we go back to what a lot of people call 'normal?' I don't think we're going to see that for a while. But will we see a recovery above and beyond what we saw over last year? I think most definitely," Bennett said.
Since the beginning of the year, 29 businesses have opened up in the downtown core area; and investment in the Central Business District is on a record pace.
According to the Downtown Alliance, investment in the Central Business District between 2005 and 2012 will total approximately $5 billion. That tops any time period in history. The "downtown boom" from 1990 to 2002, leading up to the Olympics, involved $1.4 billion.
The $2 billion City Creek project dominates overall development. The food court is open; condos open soon. Mathis said he gets more questions about that project than any other topic.
"Nordstrom is moving forward. Retail is moving forward. So, they haven't slowed down, and I think that's given people a lot of confidence in the future of our capitol city," he said.
According to the Downtown Alliance, construction presently pumps $1.6 million into the downtown economy every day. That kind of guaranteed investment is the envy of communities across the country.
------
Story compiled with contributions from Jed Boal and Marc Giauque.
×
Most recent Utah stories