Estimated read time: 2-3 minutes
This archived news story is available only for your personal, non-commercial use. Information in the story may be outdated or superseded by additional information. Reading or replaying the story in its archived form does not constitute a republication of the story.
Jill Atwood Reporting"When he was placed in the shed and when he was down in the basement, the most he would be wearing was his underwear."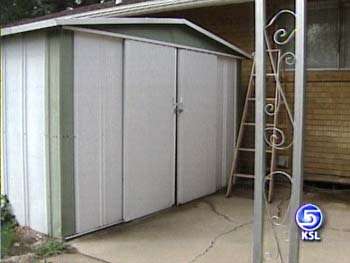 Police allege child abuse so shocking inside this home that even veteran caseworkers are stunned. Police say Scott and Catherine Nelson adopted two children--one they cherished, the other they abused. Tonight the couple is charged with child abuse; their children are in state custody.
Police say it was the seven-year old's appearance that raised a red flag to teachers at his school. He was becoming very thin and withdrawn.
From the outside everything seems okay--a well-manicured yard, a child's basketball laying out front, a church across the street. Neighbors say they're a friendly couple, but it did seem odd that their blinds were always closed.
Police say that's because they were hiding hideous abuse of their seven-year old adopted son. Teachers noticed bumps and bruises and rapid weight loss.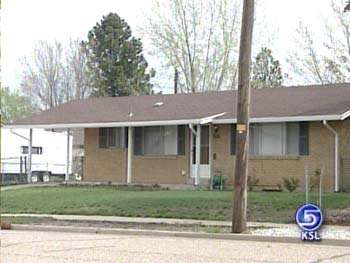 Chief Greg Wynam, Roy Police Department: "They found that his lunch that he was bringing for school was spoiled and stuff that you wouldn't eat."
A caseworker went to the home immediately and was shocked to discover the boy had been sleeping on a basement landing.
Case Worker: "Cement floor, not heated, no restroom facilities. A little bit of clutter but no pillows no blankets, nothing. And this boy was sitting at the bottom of the staircase."
Police records show that when the boy was really bad he was put in the back yard inside a tin shed. The boy called the shed the spider -house. DCFS took the children into custody right away.
Carol Sisco, Division of Child & Family Services: "The little boy looked up at Curtis and said, 'Do I have to go home tomorrow?' And Curtis said, 'No, you won't be going back home.' And the little boy goes, 'Ahhh.'"
Case Worker: "One of his first requests was for a cheeseburger and he indicated that he remembered that they taste good."
The couple had just adopted the brother and sister a little over a year ago. Police believe the abuse didn't start until sometime around Christmas
The parents told police they were having behavioral problems with the boy, and this was the way they were dealing with those. The couple will be in court on April 28th on those child abuse charges.
×