Estimated read time: 2-3 minutes
This archived news story is available only for your personal, non-commercial use. Information in the story may be outdated or superseded by additional information. Reading or replaying the story in its archived form does not constitute a republication of the story.
Kimberly Houk ReportingFamily and friends of two teenage boys are in grief today. Last night the Riverton High students died in an accident on a two-lane road.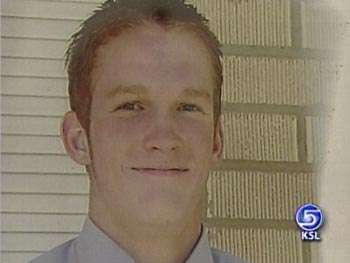 Both boys were students at Riverton High School. Grief counselors today helped friends and classmates cope. The mother of one of the boys say his death should serve as a lesson to other young drivers.
It's been a very tough day for the families and friends of the two boys. Today, investigators studied orange marks on the road, trying to piece together how this accident instantly took the lives of both boys.
Michelle Salazar, Mother: "He was a special kid and he loved helping people. He would go out and help people shovel their walks. He was just a special person."
Nick Wanless' parents say they're struggling with how to say good-bye to their oldest son. They were worried when he wasn't home by 9 o'clock last night. They later found out he'd died in a bad car accident.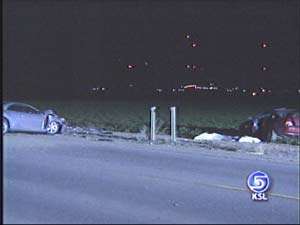 Michelle Salazar, Mother: "You always think there's going to be tomorrow or next week or next year. And you always think there's enough time to say, 'I'm sorry, I was wrong, or I love you.' I found out too late, that there isn't."
Nick was a passenger in a friend's car, identified as 16-year-old Jason Neeley. Tthey were on their way home when, police say, the driver, who was driving very fast, may have tried to pass a car on the right side of a two-lane road.
The car went off the road, over-corrected, and skidded sideways - right into on-coming traffic. They were hit on the passenger side of the car, killing both boys instantly.
Ashley Himmer, Student: "I can't even believe it that he's gone. It's just sad."
Grief counselors were brought into Riverton High School to help the students cope with the loss of their classmates.
Dr. Susan Chilton, Grief Counselor: "They're struggling. It's so difficult to lose two friends."
Ashley Wagoner, Student: "I can't believe it. It's just weird that someone our age is dead just 'cause of driving."
Michelle Salazar, Mother: "So now when I tell people to drive careful, it has a whole new meaning now. I really mean drive careful."
Investigators are still trying to figure out what exactly happened to cause the driver to swerve into oncoming traffic.
There has been a fund set up in Nick Wanlass' name at Zion's Bank for anyone who would like to help pay for the funeral.
×