Estimated read time: 2-3 minutes
This archived news story is available only for your personal, non-commercial use. Information in the story may be outdated or superseded by additional information. Reading or replaying the story in its archived form does not constitute a republication of the story.
Richard Piatt ReportingDefending the US from terrorism starts with defending the Patriot Act, according to top law enforcement brass from Washington. But at a field hearing hosted in Utah by Senator Orrin Hatch there are plenty of Utahns worried about too much Government power.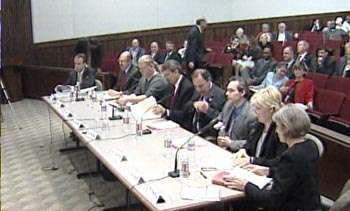 Here's one time when liberals from the ACLU agree with ultra-conservatives like the Eagle Forum. All are worried the Patriot Act gives Government too much power. But what if the Act is saving lives and cutting the terrorist threat?
James Comey, Deputy US Attorney General: "It is important, incredibly ordinary, and incredibly overdue."
Congress passed The Patriot Act in the weeks following 9-11. It gives Law Enforcement more tools to fight terrorism--greater powers to search, watch and prosecute a terrorist threat.
The Patriot Act is paying off, according to Government officials.
James Comey, Deputy US Attorney General: "We are much much safer. I don't say that we are safe. We aren't safe. But we are safer."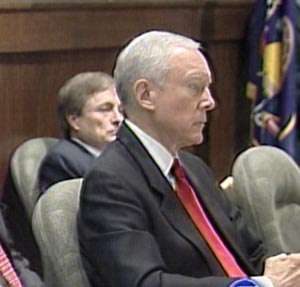 The break up of terrorist cells in Michigan, New York and Portland, Oregon are examples used to justify the sweeping changes to key federal laws.
Hearings like this one will go in the Congressional record, as it decides whether to keep the Patriot Act. The powers are set to expire next year.
In Utah there is an unusual allegiance of liberals and conservatives who find common ground in opposing it.
Dani Eyer, ACLU of Utah: "The Patriot Act has become a symbol of excessive executive branch power. The act was the result of an extraordinary time."
Frank Mylar, Grassroots Conservative Caucus: "We need to look at what could potentially happen in future administrations to target pro-life, pro-defensive of marriage organizations, and second amendment organizations."
Also at the hearing were constant reassurances that civil liberties are not forgotten.
Sen. Orrin Hatch, (R) Utah: "We want to protect civil liberties as well as protect the American people."
This is the only field hearing Senator Hatch has planned to address the Patriot Act. But there will be additional hearings in Washington next year, before Congress considers keeping the Act in place, or in watering it down.
×
Most recent Utah stories