Estimated read time: 2-3 minutes
This archived news story is available only for your personal, non-commercial use. Information in the story may be outdated or superseded by additional information. Reading or replaying the story in its archived form does not constitute a republication of the story.
Tonya Papanikolas reporting The investigation continues into a Utah National Guardsman who was shot and killed by police early yesterday morning.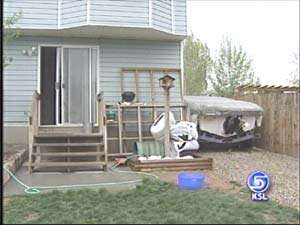 As officials sift through the evidence, the family wants people to know what "didn't" happen.
The investigation has now been turned over to the District Attorney's office. They will determine if there was criminal wrongdoing in the case. But the family wants to clarify a few things as well.
32-year-old Chad Thompson was shot and killed after a standoff with police. A Salt Lake County Sheriff's spokeswoman says Thompson's mother-in-law called dispatchers, saying her son-in-law was drunk, on a rampage and headed home with a gun. Deputies surrounded the home, and eventually found Thompson hiding under a boat at a neighbor's house.
Patrice Rikli, Neighbor: "And so they told him again and again and he said I'm going to use the gun, get your dogs down ,and then I don't know what happened but there was a shot and they went to him and they threw his gun over and shells were all over."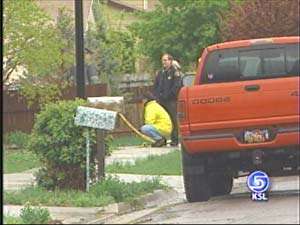 Thompson's wife told me this afternoon that her husband did *not* hold the family at gunpoint. Amy Thompson says the kids were asleep while their dad was in the basement. She tells us that she and her husband had an argument earlier in the evening, and she had tried to calm him down.
She says things had been escalating, and somehow it ended up in a tragedy.
It has also been reported that Thompson was upset about his brother having to stay in the Middle East longer than anticipated.
But Amy says that was not the only reason her husband was upset.
As for the case, the District Attorney's office is waiting for toxicology reports on Thompson. Neighbors say he was a great guy who let kids help him build dune buggies, and fellow soldiers say he was a pleasure to work with.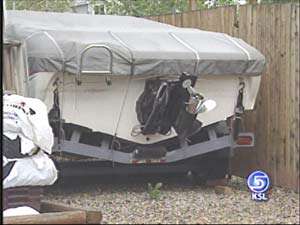 He served 14 years with the Utah National Guard.
×
Most recent Utah stories