Estimated read time: 2-3 minutes
This archived news story is available only for your personal, non-commercial use. Information in the story may be outdated or superseded by additional information. Reading or replaying the story in its archived form does not constitute a republication of the story.
Jill Atwood Reporting A West Valley Neighborhood is in shock after a former LDS Bishop is arrested for more than 100 cases of alleged child sex abuse.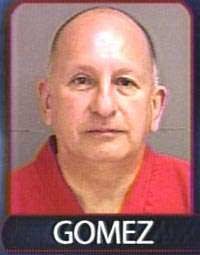 Police say the abuse happened over a decade ago, and it happened to more than one victim--police say all the victims were teenage boys.
The suspect is in the Salt Lake County Jail tonight.
Police say it started when David Gomez was bishop at a ward in the West Valley City area. Police say his victims would come to him for various reasons, and that's when the abuse began.
One victim was a young boy at the time living in the neighborhood, attending the church, and putting his trust into his bishop; but now police say he's a man who could no longer live with the secret.
Police say one of David Gomez's victims was abused an average of twice a week for three and a half years, and they say there are more victims, but won't say how many.
Neighbors say it has to be some misunderstanding, describing Gomez as a wonderful man who is good with kids.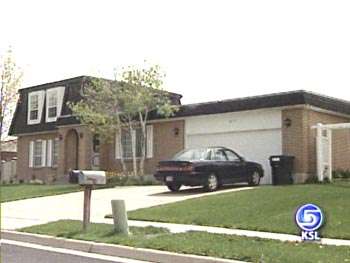 Kaye Kent, Neighbor: "If the kids just had trouble, they could count on Dave to help them – school or personal lives or anything – they could go to him. He was good to them. I've never heard a complaint about him."
Lyndsay Wixom, Neighbor: "He was always helping out my brothers. Like if my parents were out of town and stuff, he would make us food. He was always really nice to me. I don't think my brothers ever had any problems like that."
But another neighbor who wouldn't go on camera today says he's not surprised. He says there are young boys at his home all the time, and rumors have swirled for years.
Meantime, police continue to put together this very sensitive case, and sadly they fully expect more victims to come forward.
Det. Craig Black, West Valley Police Department: "There are some feelings of guilt on their part. And we need to overcome that with them and get them to understand that they need to come forward and realize what happened to them is not their fault."
Again, the alleged abuse occurred at least 10 years ago. The suspect is employed as a division director for the Utah Department of Corrections; he's been placed on administrative leave.
The Church of Jesus Christ of Latter-day Saints released this statment late this afternoon:
"The Church was shocked to learn recently of these allegations, particularly considering the relationship of trust that must exist between a bishop and the members of his congregation.
"We express our deepest sympathy of the victim and his family.
"The Church has cooperated fully with law enforcement officers in their investigation of this matter."
×
Most recent Utah stories