Estimated read time: 2-3 minutes
This archived news story is available only for your personal, non-commercial use. Information in the story may be outdated or superseded by additional information. Reading or replaying the story in its archived form does not constitute a republication of the story.
Kimberly Houk ReportingA little boy died in a fire after being left home alone late last night in Ogden. The father of the little boy is sitting in jail tonight, charged with child abuse homicide.
Police don't know how long three-year old Eduardo Rodriguez was left alone last night. Firefighters found him curled up in a bedroom in the back of the apartment.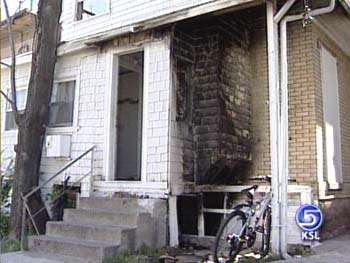 Today you can see the aftermath of the terrible fire that ripped through the apartment, trapping Eduardo inside.
Maija Criner, Neighbor: "I heard smoke alarms going off, then smoke rising out of the floor."
Sgt. Doug Lucero, Ogden Police: "The only exit was full of flames and on fire. And so the only thing for the child to do is get away from the fire which is what I think the child did is go to the back room where the fire wasn't. He was overcome by smoke and died."
Maija Criner, Neighbor: "It was a fireman. He was running out with the kid screaming, there's a kid, there's a kid. Just took him in the truck, and they took off really quick."
The child was rushed to McKay-Dee Hospital where he was pronounced dead. About an hour later, police say his father came home to the burning apartment.
Sgt. Doug Lucero, Ogden Police: "He was panicking. He was obviously concerned about the child that was in the apartment."
Police won't say where Carlos Rodriguez was or why he left his three-year old home alone, but tonight Rodriguez sits in jail charged with child abuse homicide.
Sgt. Doug Lucero, Ogden Police: "Based on state statute when you cause the death of a child in a negligent manner that fits the statute for child abuse homicide, so that's what we booked him for."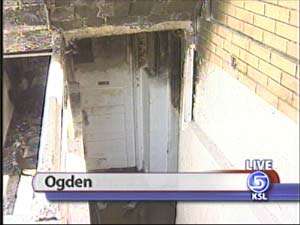 Neighbors in this area say the Rodriguez's are new to the area and many didn't even know a three-year old little boy lived in the small two-bedroom basement apartment. But today they're left wondering if there was more they could have done to save his life.
Martinez, Neighbor: "I touched the door and it was really hot. There was all these flames coming out of the corner of the door. I didn't hear the baby crying, or I would've went in."
Investigators are still trying to figure out what caused the fire. They say Eduardo more than likely died of smoke inhalation.
×
Most recent Utah stories