Estimated read time: 2-3 minutes
This archived news story is available only for your personal, non-commercial use. Information in the story may be outdated or superseded by additional information. Reading or replaying the story in its archived form does not constitute a republication of the story.
Jed Boal ReportingThe four-day Utah Beehive Cluster Dog Show at the Salt Lake County Equestrian Park has attracted 1500 dogs and their owners from across the Western US.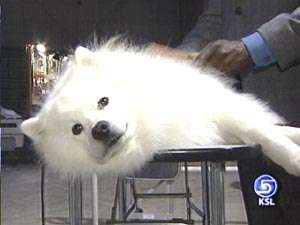 Dog showing is a time-consuming hobby for most, a profession for some, and a year-round relationship for all of them.
170 breeds in all are competing for Best in Show at The Utah Beehive Cluster. It's a many-ringed circus with a lot of pressure, a lot of pampering, and a lot of personality. You'd even think some of the dogs could speak.
Some of the dogs are kings of the kennel. A champion American Eskimo named Juneau has won about everything there is to win, but his handler says Juneau is just a normal dog at home.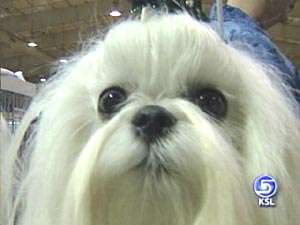 Randy Bens, Dog Handler: "This is his personality 24-7. He lays around and watches TV just like any other dog."
The people are all in it for the love of their dogs. And the dogs?
Monica Bush, Trial Helper-Handler: "They love it. My dog goes ballistic on the line. It's a riot."
For the agility handlers, it's all about the relationship with the dog. One handler tells us she spends 24 hours a day with her dog. That really helps when they have to transfer the focus to the ring.
Agility handler Joy Bishop has her sites set on the US team that will compete in the world championships.
Joy Bishop, Agility Handler: "Unless the dog has the drive and really wants to do it, you can't make him."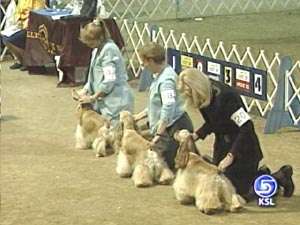 Whether they're cut out to be champion, or taking it at their own speed, dogs and owners alike are wrapped up in the dog's world. There are no lucrative contracts or big prize money; a ribbon is as good as it gets, but there's a lot of pride at stake.
The show is going on all weekend at the Salt Lake County Equestrian Center.
×
Most recent Utah stories