Estimated read time: 2-3 minutes
This archived news story is available only for your personal, non-commercial use. Information in the story may be outdated or superseded by additional information. Reading or replaying the story in its archived form does not constitute a republication of the story.
Debbie Dujanovic Reporting The Salt Lake County jail is inching closer to crisis this afternoon. The countdown is on -- only a few beds left before the jail runs out of bed space for criminals. At last count the jail is 30 beds shy of capacity. That is pushing the Sheriff closer to turning inmates away at the front door.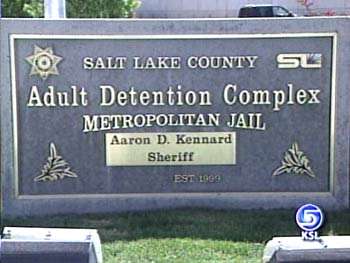 Calling it a threat to jail security, the Sheriff's office is now asking police officers to use discretion on the streets. If the law allows, issue tickets in place of hauling people to jail.
They're so worried about reaching capacity, jail chief Paul Cunningham takes three inmate counts a day. Just 30-more beds to spare and the Sheriff's office will take drastic action. For starters, police officers won't be allowed to book anyone who commits Class B misdemeanors -- crimes like assault, resisting arrest, and theft.
Chief Paul Cunningham, Salt Lake County Sheriff's Office: "They literally get turned away at the door; if the prisoner doesn't meet the criteria they get turned away."
They'll keep watch all weekend. Typically crime soars on Friday and Saturday nights, with an average of 50-people booked into jail. Do the math -- if that happens it puts the jail 20 over capacity.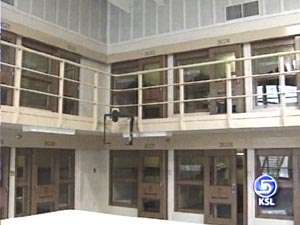 For now they'll hold extra inmates in a large, open processing center until an inmate in a cell is released for serving out their sentence and a bed frees up. It's a struggle for officers who say they'll do their best to balance public safety--keeping the worst offenders behind bars while turning others away.
They're hoping by asking officers to cutback on jailing people, it'll help keep inmate numbers under the limit. But Chief Cunninsgham says as he watches the count this weekend he's ready to close the doors and implement permanent restrictions.
×