Estimated read time: 1-2 minutes
This archived news story is available only for your personal, non-commercial use. Information in the story may be outdated or superseded by additional information. Reading or replaying the story in its archived form does not constitute a republication of the story.
Kim Johnson ReportingTraffic on I-15 is at normal rush hour levels now after a very abnormal afternoon that saw a California woman nearly killed as she stepped in front of a semi-truck.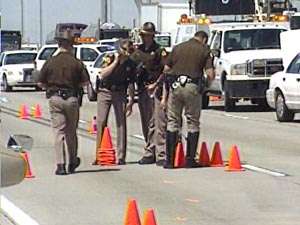 About 1:30 this afternoon a 42-year old woman pulled over on the right side of I-15 around 7500 hundred south. No one knows why she pulled over. Highway troopers say they couldn't find anything wrong with the car.
Witnesses say the woman got out and walked right in front of traffic.
Lt. Mike Rapich, Utah Highway Patrol: "She's probably a California resident. She was driving a rental vehicle, driving southbound on i-15. Why she stepped out into traffic we don't know."
The driver of the semi that hit the woman was obviously upset. She declined to talk to us. Troopers say she was driving under the speed limit and couldn't have avoided the accident.
There was some early confusion that this accident might have been related to another strange case on the freeway. Witnesses called dispatch claiming they saw a female passenger getting her head bashed into the dashboard of a car by male a driver.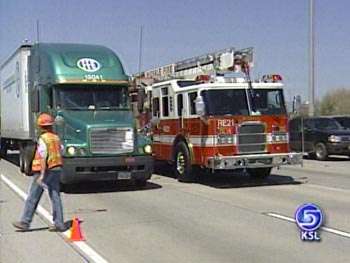 Lt. Mike Rapich, Utah Highway Patrol: " We had reports of a domestic violence situation traveling down the freeway. When we first got here and found out what happened, we were trying to cover all our bases. We checked into it to see if the vehicle descriptions matched, to see if they were related. The vehicle descriptions did not match."
The California woman was flown by helicopter to the University of Utah where we last heard she is still in critical condition.
×
Most recent Utah stories