Estimated read time: 2-3 minutes
This archived news story is available only for your personal, non-commercial use. Information in the story may be outdated or superseded by additional information. Reading or replaying the story in its archived form does not constitute a republication of the story.
SALT LAKE CITY (AP) -- Utah law enforcement officers are investigating two weekend slayings and a death from undetermined cause.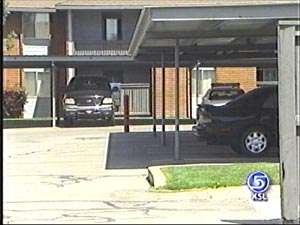 A medical examiner said Ruben Deleon, 44, who lived at various residences throughout the Salt Lake Valley, died from blunt trauma to the head Sunday in the parking lot of an apartment complex, South Salt Lake police Sgt. Steve Daniels said.
Deleon went to a friend's apartment at the complex about 8 p.m. and left about midnight. "He was majorly intoxicated when he left the friend's home," Daniels said.
People said he was trying to stop cars going in and out of the complex. Some people heard a fight shortly after, Daniels said.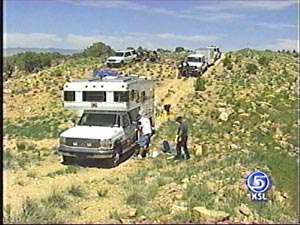 In Grand County, Walter Pratt, 58, Sioux Falls, S.D., was stabbed several times about 7:15 a.m. Sunday off Utah 128 near the Fisher Towers turnoff, 21 miles from Moab, the sheriff's office said.
People saw a man assaulting Pratt outside his vehicle.
He was stabbed and fell to the side of the road and his vehicle was driven away, witnesses said.
A Utah Highway Patrol trooper spotted the vehicle parked about 25 miles east of the homicide scene.
Troopers chased and caught a man believed to have been the driver.
A 46-year-old Clifton, Colo., man was being held for investigation of homicide, the sheriff's office said.
The Utah Medical Examiner's Office is attempting to determine the cause of death of a 37-year-old Fillmore woman, whose body was discovered by searchers about 10 a.m. Sunday in Chalk Creek Canyon, two miles east of Fillmore, Millard County Sheriff Ed Phillips said.
She was reported missing April 1 and was last seen March 23 at a friend's residence.
"She was intoxicated and was threatening suicide. And she just walked away from there and had a bottle of liquor with her," Phillips said
Officers did not find a weapon near her body or any obvious causes of death, Phillips said.
(Copyright 2004 by The Associated Press. All Rights Reserved.)
×
Most recent Utah stories