Estimated read time: 2-3 minutes
This archived news story is available only for your personal, non-commercial use. Information in the story may be outdated or superseded by additional information. Reading or replaying the story in its archived form does not constitute a republication of the story.
Sandra Yi ReportingEstacy Castro: "He just asked for help cause he had trouble with police, he told my dad."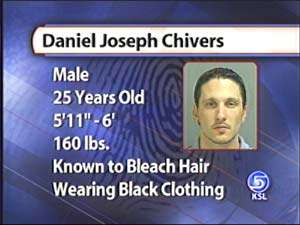 It was a rude awakening for one Salt Lake City family when a man on the run from police, broke into their home. The search for that suspect, Daniel Joseph Chivers, continues this afternoon.
Chivers escaped from police twice, early this morning.
Authorities got a tip Chivers would be in this areaof 900 South and 1400 West early this morning. But he took off when he spotted police. Then he barged into a home before taking off again.
Tomas Castro: "I see one guy inside my house I never see."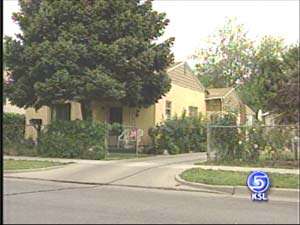 The stranger in his home was 25-year old Daniel Joseph Chivers. He broke into the Castro's house early this morning.
Estacy Castro: "He went into my parents' room and he said 'help', because he was looking for the front door."
Castro's three daughters slept through the ordeal but Castro came face to face with the suspect.
Tomas Castro: "He said, 'Please don't call the police. Please, please help, help me.'"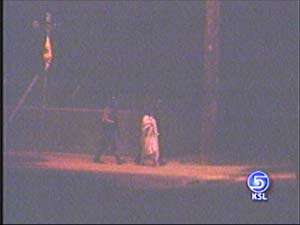 Castro didn't know Chivers is a wanted man. He had just escaped from a nearby house when police arrived to arrest him. Authorities say Chivers is wanted on warrants. His criminal history includes forgery and drug charges. He is also listed as one of Utah's most wanted.
Det. Kevin Joiner, Salt Lake City Police Dept.: "He's a dangerous person. Definitely need to get him off the street."
Police treated the break-in at the Castro home as a hostage situation. Castro says he saw a gun in Chiver's hand, but he was never threatened.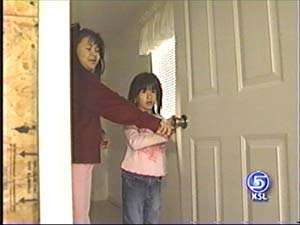 Tomas Castro: "I feel ok. I was scared a little bit, but no, he didn't push me. He didn't do anything like that."
No one in the family was hurt.
Michelle Castro: "He said that he saw the cops and he didn't know what to do and then he escaped, so I think he's coming back, so I feel worried."
Daniel Joseph Chivers is 25 years old, about 6 feet tall, 160 pounds with brown hair and eyes. He is also known to bleach his hair.
Police say, if you see him, don't approach him, but call them immediately.
×