Estimated read time: 1-2 minutes
This archived news story is available only for your personal, non-commercial use. Information in the story may be outdated or superseded by additional information. Reading or replaying the story in its archived form does not constitute a republication of the story.
Tonya Papanikolas reportingA woman is in critical condition today after surviving a brutal hit and run accident in Salt Lake City.
The woman was walking across 21st South around 10 p.m. last night when a car coming westbound hit her.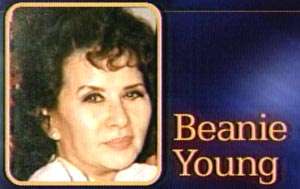 Witnesses say the woman actually went onto the hood of the vehicle, then rolled underneath the truck and was run over.
Police tell us the driver left the scene, but after a few hundred yards, turned around and came back.
Lt. Sandra Urry, Salt Lake City Police Department: "Apparently the driver got out, saw what had happened, jumped back in his truck and fled eastbound on 2100 south."
Det. Phil Eslinger: "According to the witnesses, when the driver got out of the truck he looked right to the scene of the accident, so he was aware that it had occurred."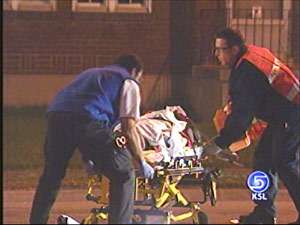 Two witnesses stopped to help the woman, who was taken to the hospital in critical condition.
The victim is 66-year old Beanie Young who lives in a nearby elderly residential building.
The truck involved in the crash is described as a light blue or turqoise smaller pickup, like a Ford Ranger.
The driver is described as a white male in his 50's with a big nose.
Anyone with information is asked to call the Salt Lake City Police at 799-3000 or a reward tipline at 799-INFO.
Police say leaving the scene of an accident does increase the penalties the driver may face in this hit and run.
×