Estimated read time: Less than a minute
This archived news story is available only for your personal, non-commercial use. Information in the story may be outdated or superseded by additional information. Reading or replaying the story in its archived form does not constitute a republication of the story.
(Salt Lake City-AP) -- Salt Lake County Auditor Craig Sorensen has resigned and admitted to improper gasoline purchases on the county's tab.
Sorensen's resignation is effective Tuesday.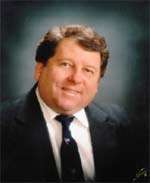 In a written statement, Sorensen says he made mistakes and that his actions were "criminal."
County records indicate he purchased 3,151 gallons of gas while driving 14,420 miles from mid-February to December 31st, 2003.
That would mean he averaged 4.6 miles per gallon on his county-owned 2003 Ford Expedition, which is supposed to receive at least 13 miles per gallon.
Many of the purchases were for more gasoline than the Expedition's gas tank holds.
(Copyright 2004 by The Associated Press. All Rights Reserved.)
×