Estimated read time: 2-3 minutes
This archived news story is available only for your personal, non-commercial use. Information in the story may be outdated or superseded by additional information. Reading or replaying the story in its archived form does not constitute a republication of the story.
Sam Penrod ReportingThis is the second full day of searching for Brooke Wilberger, who was reported missing on Monday afternoon. Police here still believe she was abducted, but so far today there is no sign of the BYU student, who just finished her freshmen year in Provo, less than a month ago.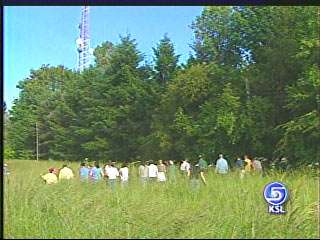 Today the search began expanding from the apartment complex where Brooke is believed to have been abducted on Monday morning, to other nearby areas here in Corvallis, Oregon, in an area not from the campus of Oregon State University.
The 19-year old BYU student grew up in that region of Oregon, and was there working a summer job at the apartment complex managed by her sister.
Family members have had little or no sleep since Brooke's puzzling disappearance, but say they are not giving up hope. As for the investigation, police say they have interviewed all of the registered sex offenders in the county and that numerous tips are coming in, not only from Oregon, but from across the county.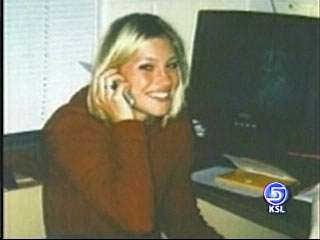 Still police say they have had no solid tips into Wilberger's puzzling disappearance, and are treating this as a criminal investigation.
Lt. Ron Noble, Corvallis Police: "We're still searching and we want to bring Brooke home to her family. That's our goal and we won't look at it any other way."
Zach Hansen, Brother-in-law: "We just want to ask if anybody has any idea, the smallest clue, please, anything. Just call the tip line."
Hundreds of volunteers have been searching today, in the rain at times, for Brooke. In fact everything we are seeing brings back memories of just two years ago when Elizabeth Smart was abducted.
There are missing flyers everywhere, the TV networks are giving this story national attention, the community is coming together to help, and everyone in Corvallis is hoping for some good news on Brooke's condition.
Brooke's family is trying to remain positive. Her mother appeared on the Today Show describing her daughter. And later her brothers and sisters talked about what's getting them through the ordeal.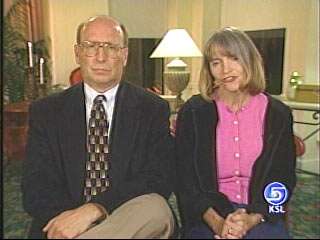 Cammy Wilberger, Brooke's Mother: "She has shoulder length blonde hair, blue eyes, she has a nice smile, she's just a really energetic teenager."
Shannon Cordon, Brooke's Sister: "My source of strength is my knowledge that we are a forever family."
Brooke's family says they will keep searching for her until she is home again, and they say that focus is what keeps them going.
×