Estimated read time: 2-3 minutes
This archived news story is available only for your personal, non-commercial use. Information in the story may be outdated or superseded by additional information. Reading or replaying the story in its archived form does not constitute a republication of the story.
Ed Yeates ReportingBeginning this Saturday, people in Salt Lake will be able to board the ill-fated Titanic for one of the most unusual exhibits ever to tour the country.
This is more than just a collection of priceless artifacts pulled from the ship itself. RMS Titanic Inc. has turned this exhibit into a living, theatrical experience.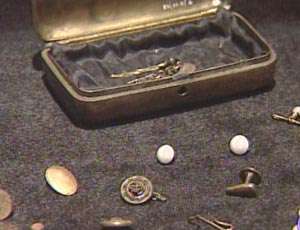 Though exhibitors are still putting the final touches on a bedroom in what would have been a first-class suite, you can still get the mood -- the furnishings, clothing, fine china, exquisite jewelry.
Mark Lach, Exhibits V.P., RMS Titanic Inc: "Well interestingly, there were many plans on how Titantic the ship was built. But the interiors were built almost on the fly where a group of carpenters were given a hallway or a stateroom to do on their own. So every room is different from the next, which made Titanic very appealing. It wasn't like hotel room after hotel room after hotel room."
Researchers studied photograph after photograph to give visitors a realistic experience. The artifacts are real -- pieces of machinery, cooking utensils, fine china and silverware and the personal belongings left behind by the victims on that ill fated night.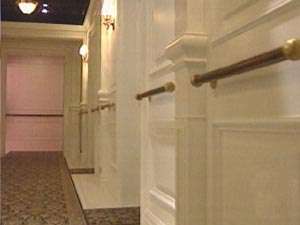 This exhibit has everything from first class to third class quarters to the boiler room, where the real unsung heroes kept shoveling coal as the water poured in. There'll be an iceberg reproduction and a chance to feel just how cold the water was that night.
Everybody who comes to the exhibit will be given a boarding pass with a passenger's name. And at the end of the tour, they'll find out based on that name whether they lived or died.
The Titantic experience opens this Saturday at the Utah Museum of Natural History ANNEX inside the ZCMI mall. It will remain here in Salt Lake until January of next year.
×
Most recent Utah stories