Estimated read time: 2-3 minutes
This archived news story is available only for your personal, non-commercial use. Information in the story may be outdated or superseded by additional information. Reading or replaying the story in its archived form does not constitute a republication of the story.
Sandra Yi reporting Her family calls it a miracle.
A 71-year old Salt Lake City woman, who was badly injured in a hit and run accident three weeks ago, is now out of a coma.
But the suspect still hasn't been caught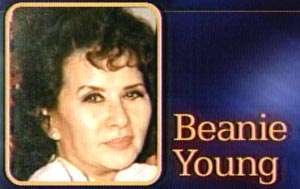 You may remember, Young was crossing 21st South at about 2nd East, when she was hit by a truck. Her family says, she's making a remarkable recovery. Their only other wish now, is that the driver will come forward.
Jeff Young: "I just want mom to get better and come home."
His mother, Beanie Young, is still in a hospital bed. It's been 19 days. Each one, difficult, but a blessing, for her family.
Jeff Young: "When she was hit, they said she would never wake up again. They said she was probably going to be a vegetable."
But Young pulled through. 5 days ago, she awoke, from a coma.
Jeff Young: "She smiled, the first thing, she smiled, and we knew she was going to be ok after that."
Debbie Richards: "It's fully a miracle. Nothing less."
Young suffered massive head injuries and broken bones. She still can't talk. But she responds to her family.
Jeff Young: "I asked her if she knew what had happened to her, and she nodded yes."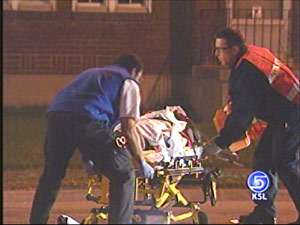 Young was hit by a truck, as she crossed this street, a few blocks away from her apartment. Witnesses say, after it happened, the driver returned to look at the scene, then sped off. He hasn't been caught.
Jeff Young: "I'd like to at least hear why he didn't stop and try to help my mom."
It's a question that haunts them. They say they forgive. They just can't forget.
Debbie Richards, Granddaughter: "I'm looking at every truck and if there's damage, I'm calling it in. I don't know if that's going to go away anytime soon."
Young's family relies on their faith to get through. They refuse to judge the truck's driver. But they pray for him.
Jeff Young: "He'll have to live with it. Not us. It's pretty hard."
Police have no leads in this case and they're asking for your help. They're looking for a man in his 50s, with a weather-beaten face and a large nose. Witnesses say he was driving a light blue or turquoise truck, possibly a Ford Ranger. You can call Salt Lake City Police, with any information.
A fund in Beanie Young's name has been set up at any Zion's Bank, to help pay for medical bills.
×