Estimated read time: 2-3 minutes
This archived news story is available only for your personal, non-commercial use. Information in the story may be outdated or superseded by additional information. Reading or replaying the story in its archived form does not constitute a republication of the story.
Tonya Papanikolas reporting It started out as just another traffic stop in South Ogden early this morning, but it ended with an officer shooting a man who was trying to choke him.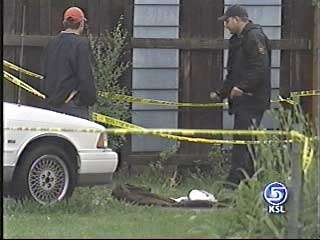 South Ogden Police say one of their officers stopped a minivan on a routine traffic stop. The driver, William Tyree, gave the officer some false information.
So the officer decided to make an arrest, but when he pulled the man out of the van, Tyree took off.
He ran about a block and half, to a residence at 3700 Jefferson.
Police say he went around the back, and came up through a narrow patch of dirt on the side of the house. That's when the cop caught up with him. They began to struggle, and according to police, Tyree tried to grab the officer's gun.
Chief Val Shupe, South Ogden Police Department: "He, by instinct, protected his weapon and in that that process, the suspect was able to get a hold of his ASP, which is his big nightstick, and by maneuvering, put a chokehold on our officer."
Justin Montierth, Witnessed Shooting: "We opened the window and we see the cop going down, saying 'Get down, get down. I'll hit you again.' The guy was complaining, "No, you broke my arm already.' The cop said, 'If you go again, I'll break your other arm.' Then the guy lunged forward. At that time, I was going to get the phone to call 911. And as I was going for the phone, I heard the shot go bam. I heard the shot go off."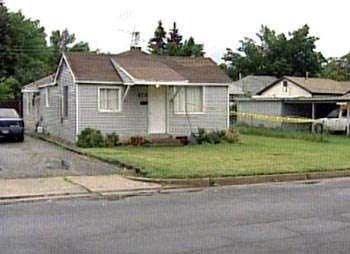 Both men were taken to McKay Dee Hospital. The officer was released. Tyreee's in intensive care tonight with a gunshot wound in the torso.
Another family down the street reported that someone tried to break into their 18-year-old daughter's bedroom window. Officers are investigating if the cases could be related.
The officer's last name is Olsen. He has been with Ogden City or South Ogden police for 10 years. He has now been placed on paid administrative leave until a review board looks at the case. This is routine in a shooting like this.
×