Estimated read time: 1-2 minutes
This archived news story is available only for your personal, non-commercial use. Information in the story may be outdated or superseded by additional information. Reading or replaying the story in its archived form does not constitute a republication of the story.
Kimberly Houk ReportingAn Orem man is in jail tonight after being charged with causing the death of his 11-month old baby girl. The baby's father laid his little girl face down on a small sofa, but it's what he did after that that has him now facing murder charges.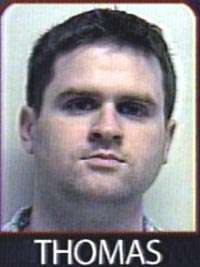 Police say 26-year old Sean Thomas placed several large pillows around his baby and on top of her. More than 12 hours later he went to check on the baby and she was dead.
When police arrived they found the mother of the baby performing CPR on the already deceased infant. Police say the mother was asleep at the time the father laid the baby down for the night, trapping her on the small sofa.
Lt. Bob Connor, Orem Police Dept.: "The cushion on the couch was permeated with sweat all the way through, and the carpet was even wet below this little couch. And the baby's temperature was an extremely high temperature due to the exertion and the confined space and the efforts of the child."
Police say they found friction burns on the baby's face and hands. And they say Thomas claims he has laid pillows on top of his baby before. He tells police it helps to calm her down.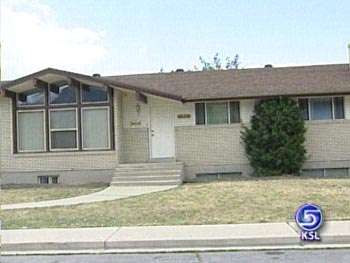 Today the Thomas' next-door neighbor says the baby's father is a good man and he's not capable of harming his child.
Neighbor: "I think the situation with the baby is very tragic. Our neighbors are friends of ours, and they've really been hurting. It's been a very difficult struggle."
Sean Thomas has been booked into jail. He is facing Child Abuse Homicide charges, a third degree felony.
×
Most recent Utah stories