Estimated read time: 1-2 minutes
This archived news story is available only for your personal, non-commercial use. Information in the story may be outdated or superseded by additional information. Reading or replaying the story in its archived form does not constitute a republication of the story.
Shelley Osterloh ReportingOnce again the Olympic Flame makes its way to the United States, on its way to the 2004 Games in Athens. It will make a brief four-day run in four cities.
The Olympic flame visits cities that have hosted SUMMER Olympic games. But we can expect the torch relay in two more years before the winter games in Torino.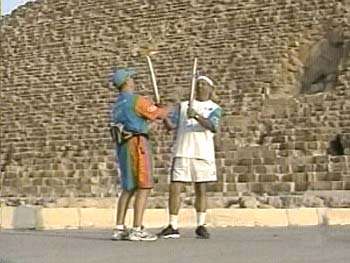 Right now the Olympic Torch is just over a third of its way through the international route of the first ever global Olympic Torch Relay. It travels through six continents in a 78-day journey. 36-hundred torch bearers will carry that flame.
Some of the countries on this route have never before seen the Olympic Flame. Places like Egypt, where the flame traveled through Cairo, to the ancient pyramids, and South Africa, where Nelson Mandella was one of the torch bearers. This is also the first time the Olympic route took the flame to Brazil.
Today it travels to Mexico City and tomorrow morning, it lands in Los Angeles where you'll see some celebrity torch bearers --- people like Tom Cruise, Elen Degenerese, and Sylvester Stalone.
There are also a few Utahns who will carry the torch. Sammy Linebaugh will report live from LA tomorrow.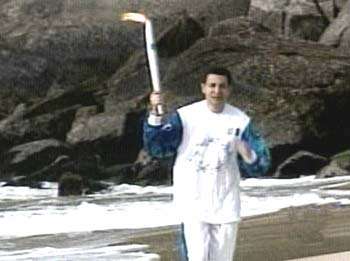 Thursday the flame goes to St. Louis, the host of the 1904 Olympic Games. Friday it's in Atlanta, the site of the 1996 Centennial Olympic Games. The U.S. portion of the International Torch Relay will wrap up Saturday in New York City, the home of the United Nations, before departing for Montreal and Quebec, Canada.
Even though we won't see the Athens flame in Utah, we have heard the cauldron here the Olympic Plaza will burn during the summer Games --- That's August 13 through August 29th.
×
Most recent Utah stories