Estimated read time: 3-4 minutes
This archived news story is available only for your personal, non-commercial use. Information in the story may be outdated or superseded by additional information. Reading or replaying the story in its archived form does not constitute a republication of the story.
SALT LAKE CITY -- The recession took a toll on the Utah skiing and snowboarding industry last winter, but it was still the fourth-best season of all time in terms of the number of people hitting the slopes.
Utah resorts are optimistic they can resume that glide to record-setting years.
When the first snow of the season fell on the Wasatch Mountains, booking calls spiked at Utah resorts. Those callers discovered deeper discounts and better value than they've seen in recent years.
Utah's winter resorts hope to see big storms and deep powder for their openings that range from mid-November to early December. Good snowfall can boost the number of visitors and extend the season.
According to Ski Utah, the industry slid 6 percent last year. But that's not bad when you consider that came in the tracks of four consecutive record-breaking years and a 34 percent increase in skier days since the Winter Olympic Games in 2002.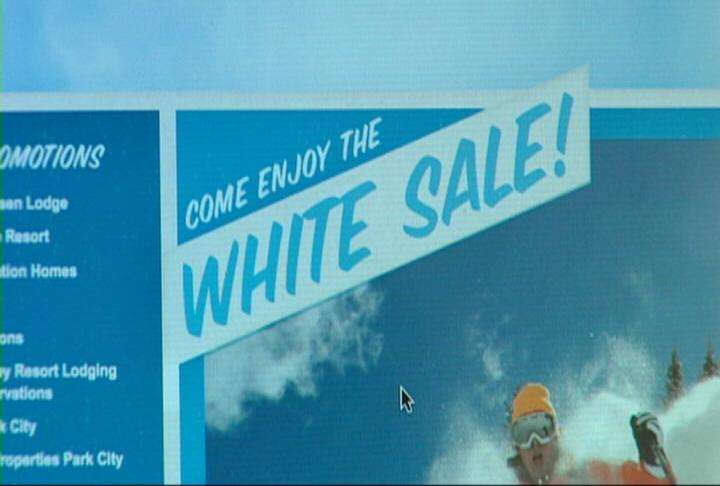 Jessica Kunzer of Ski Utah says Utah resorts hope value will boost business.
"There are some very big discounts, especially in the lodging area," Kunzer says. "You'll notice a lot of resorts are giving away a night free, a third or fourth night free."
They're also offering extra meals, discount tickets, discount lessons and spa packages as part of bigger deals.
"There is a lot to be taken advantage of," Kunzer says.
Jared Ishkanian of Snowbird Ski and Summer Resort says they have become more aggressive with rates for every part of the season. Destination skiers will find more value on extended stays, and the resort has also sweetened the deal for groups interested in meeting rates.
Utah ranks highly in national skiing magazines for value, snow quality and overall experience. When you consider Utah's airline accessibility from other parts of the country, it becomes more attractive.
"People are taking shorter vacations, so I think people are really going to want to be able to maximize the amount of time they spend on the slopes. And being able to land so close to your ski destination is a great way to do that," Kunzer says.
Check out the "White Sale" on Ski Utah's website, the first-ever "sale" in its cooperative advertising campaign with Utah resorts. The interactive page has attractive offers today, but the resorts will adjust their offers once they get a feel for customer response.
"This year, I would say, the resorts are better prepared for whatever may lay ahead than the past season," says Kunzer.
At Deer Valley Resort, Erin Grady says the word is value this season. More people are waiting later to book their ski vacations, but when they survey the deals, they may find better value than they found before. Check back regularly at the "White Sale" for more packages in the months ahead.
Some discounts for local passes ended earlier this fall, but savvy shoppers can still find discounts on five ticket or 10-ticket packages at the resorts. Local retailers and ski and snowboard shops offer discount day passes.
Finally, if you have a fifth- or sixth-grader, look into the Ski Utah School Program, a very inexpensive way to get your kids on the mountain.
E-mail: jboal@ksl.com
×
Related links
Most recent Utah stories