Estimated read time: 2-3 minutes
This archived news story is available only for your personal, non-commercial use. Information in the story may be outdated or superseded by additional information. Reading or replaying the story in its archived form does not constitute a republication of the story.
SALT LAKE CITY -- Federal officials have confirmed construction of a cybersecurity data center to open at Camp Williams in a couple years. It means thousands of construction jobs and a few hundred permanent jobs once it's done.
According to Federal National Security Administration officials, the Internet is so essential to today's economy that cybersecurity is now a top priority.
Any sabotage or interruption in the connection, or "Fedwire," and these officials say the damage would be catastrophic.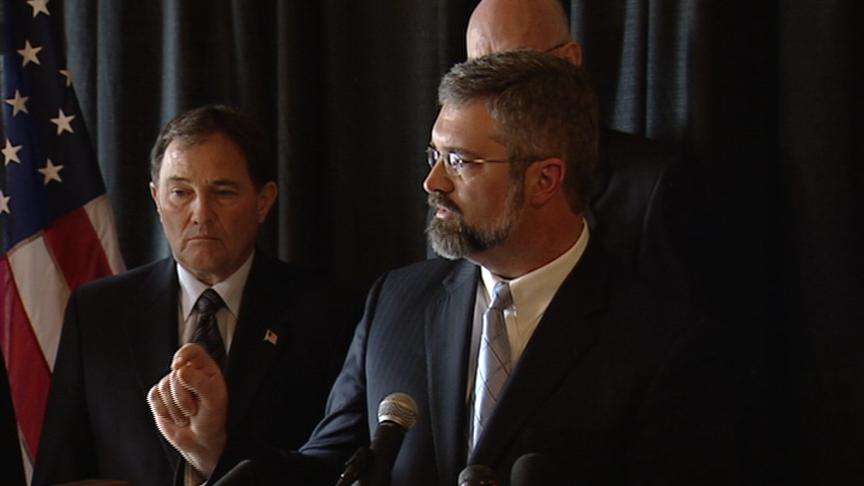 "If somebody hacked in and took down the Fedwire, the economic impact would be greater than if an atomic bomb had gone off in downtown Manhattan," explains Utah Sen. Robert Bennett.
Utah Sen. Orrin Hatch adds, "The threats to our digital infrastructure are real, and they're growing."
To guard against attack, the National Security Agency plans to build a cybersecurity data center at Camp Williams.
NSA Deputy Director Glenn Gaffney won't be specific about what the center will do, other than to say its mission is to protect America's cyber-infrastructure.
"The reason we are doing the center is because of the deep level of technical expertise that's needed to understand the nature of the threat, and then how we use the information about that threat throughout the intelligence community," Gaffney says.
Officials are quick to point out that operations will be carried out according to the Constitution, striking the balance between privacy and the need for security.
The impact of the center will be huge. It will use at least 65 megawatts of power -- about the same as every home in Salt Lake City combined.
It will require up to 10,000 construction jobs to build the center and 100 to 200 permanent jobs once it's up and running.
Gov. Gary Herbert says he's tickled at the announcement.
"The benefit on the economic development side cannot be overstated. It's a $1.5 billion project," Herbert says.
Utah beat out a competitive analysis of 38 sites around the nation. Construction will begin after the first of the year, and the center should be open in two years.
E-mail: rpiatt@ksl.com
×
Related links
Related stories
Most recent Utah stories