Estimated read time: Less than a minute
This archived news story is available only for your personal, non-commercial use. Information in the story may be outdated or superseded by additional information. Reading or replaying the story in its archived form does not constitute a republication of the story.
(KSL News) -- A man walks into a crowded bar in Idaho Falls, and chucks a rattlesnake into a crowd of people.
That's what 28-year old Rodger Hunter Jr. is accused of doing on Monday.
Hunter has since been charged with felony assault with a deadly weapon.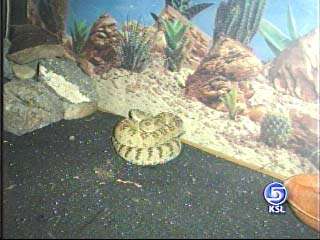 Police say he walked into the bar, pulled a three-and-a-half foot long rattler from his large pocket and threw it into a crowd and ran away.
Bar patrons used a crutch to sweep away the angry snake, then threw a t-shirt over it before picking it up.
No one was hurt.
Hunter could face up to five years in prison if convicted.
×