Estimated read time: 2-3 minutes
This archived news story is available only for your personal, non-commercial use. Information in the story may be outdated or superseded by additional information. Reading or replaying the story in its archived form does not constitute a republication of the story.
Ed Yeates ReportingThink the idea of a surgeon autographing a body part where you're going to have an operation - a bit weird? Beginning July 1st, hospitals could lose their accreditation if they don't require it or something close to it.
We expect it of pilots -- the team in the cockpit goes through a checkout to make sure everything is operating okay before taking off. So why not a surgical team to make sure it doesn't remove or take off the wrong body part - even operate on the wrong patient - before operating.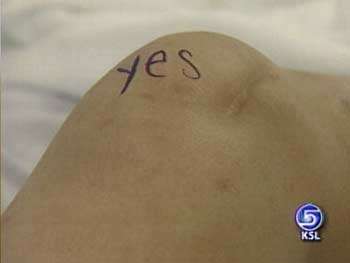 Mark Ott, M.D., LDS Hospital Chief of Surgery: "Our expectation, the community's expectation is that we will have no errors acceptable. So the joint commission is responding to what the public and the profession is demanding - which is zero tolerance."
That Joint Commission Dr. Mark Ott talks about is the national oversight group, which accredits hospitals. Come July first, it will require this medical checkout procedure of all hospitals and surgical centers.
Mark Ott, M.D.: "It's bad for everybody. The patients obviously suffer. The surgeons and or staff involved with it all feel horrible when this type of thing happens."
Many Utah hospitals are already following a protocol. Here's how it works inside LDS Hospital's operating rooms. The surgeon, anesthesiologist, circulating nurse and scrub nurse take a "time out". The name of the patient is called out. Only after this verbal confirmation is the scalpel released for use.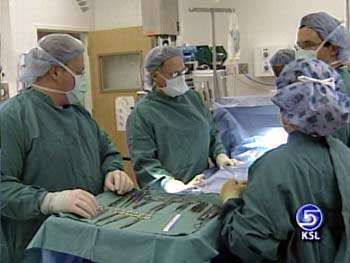 Mark Ott, M.D.: "Only at that point does the surgeon actually have a scalpel given to him or her. So they can't even get a blade until that's all been done."
Even before this time out when all the members of the O.R. were present, the doctor met with the patient beforehand. She ok'd the procedure, what part of her body it was going to occur on, and there was an actual 'yes' marked on that part of the body.
And then it's confirmed again outside the O.R. while the patient is still conscious.
Orthopedic surgeon Dr. Hugh West must have Heather Primus sign off on this final autograph on her right knee which really is the "right" knee for arthroscopic surgery. Zero tolerance for errors.
The State Health Department, nurses and Utah's hospital and medical associations will talk more about the new protocol in a "Time Out for Patient Safety Day" tomorrow morning.
×
Most recent Utah stories