Estimated read time: 2-3 minutes
This archived news story is available only for your personal, non-commercial use. Information in the story may be outdated or superseded by additional information. Reading or replaying the story in its archived form does not constitute a republication of the story.
Sandra Yi ReportingSusan Bills, Relative: "We're all scared. We're petrified, but we're praying, we're hoping. That's all we can do."
A five-year old boy died after falling into a fast moving canal and getting stuck in a culvert.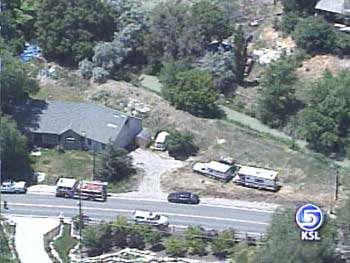 The boy's family called police this afternoon when they noticed he was missing. Deputies and relatives eventually found him in the culvert, unconscious.
The boy and his twin brother were walking back to their house from their grandparent's home when police believed he slipped. Investigators believe the boy slipped at one end of the canal, then was swept into the culvert.
The pipe's diameter is only about 16 inches. Deputies say the boy may have been stuck in the culvert for as long as 30 minutes. His family originally called police to report the boy missing when they noticed his twin brother outside alone.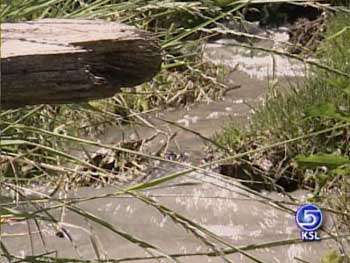 Susan Bills: "Everybody looked everywhere. We stopped the UPS man. We went down through the fields. We went through neighbors' houses that weren't home. We did everything praying that we'd find him."
Megan Bevan, Neighbor: "I was over there with them when they found him, and they were trying to dig up the pipe, and they got him out. I had to leave, it was so sad, terrible."
Rescuers had to break the pipe to get the little boy out. He was not conscious or breathing. He was life-flighted to Primary Children's Medical Center.
The boy's family says he had been told not to play near the canal. Grandparents were watching the boys and the grandmother was so distraught she had a panic attack.
Where there is water, there is danger. The Health Department says especially for children under 5 years old during the summer months.
Cyndi Bemis, Utah Department of Health: "They want to get away from mom and dad as soon as they can. It happens in just a few seconds."
An average of 13 children a year die in Utah from drowning. It is the second leading cause of childhood death.
Cyndi Bemis, Utah Department of Health: "We love them because they are precocious and adventuresome but that can also be the worst thing for them."
The Sheriff's Office is calling this a tragic accident. Authorities say it just shows that wherever there is water, there is potential danger.
×