Estimated read time: 1-2 minutes
This archived news story is available only for your personal, non-commercial use. Information in the story may be outdated or superseded by additional information. Reading or replaying the story in its archived form does not constitute a republication of the story.
Jed Boal ReportingThe state today launched a program to help employers harness the skills of an untapped workforce.
Marriott is one Utah company already familiar with this untapped workforce. They have more than 50 disabled workers at their service center reaping the rewards of a day on the job. Jeff Nakashima has a hearing disability, but for the past ten months he's been helping Marriott customers on the phone, from their Salt Lake Service Center.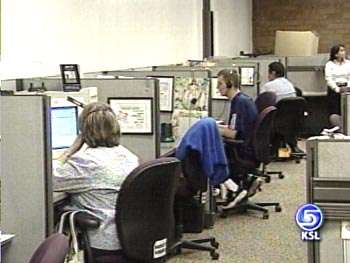 Jeff Nakashima, Marriott Employee: "Sometimes individuals with disabilities feel they are inadequate as they make preparations to go into the workforce. I am one of those individuals with a hearing disability."
But, Nakashima and other disabled Utahns have overcome those fears and jumped into the workforce. Today the state launched a program called Work Ability to steer employers and employees through the process.
Jeff Nakashima: "I think by accessing the proper resources, you too will gain more confidence and self-esteem by receiving the support needed to help you enter the workforce."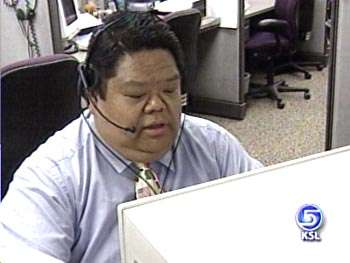 Work Ability lets employers know the benefits of hiring people with disabilities. It also shows the disabled how they can work and still qualify for their Medicaid and Social Security benefits.
Julia Blas has worked at the Marriott service center six years.
Julia Blas: "When I work, I feel like I'm part of a team, and I very much come out of my shell."
She reaps the rewards and so does her employer.
State studies show people with disabilities have better retention rates, perform work just as well, and don't miss any more work than other employees.
Karla Padilla, Marriott Human Resources Manager: "We realize we have customers that have disabilities, and we want our workforce to reflect our customer base."
×