Estimated read time: Less than a minute
This archived news story is available only for your personal, non-commercial use. Information in the story may be outdated or superseded by additional information. Reading or replaying the story in its archived form does not constitute a republication of the story.
(KSL News) -- People traveling between Spanish Fork and Salem are noticing something very unusual this week.
This mysterious "crop circle" surfaced in a wheat field in Utah County Sunday morning.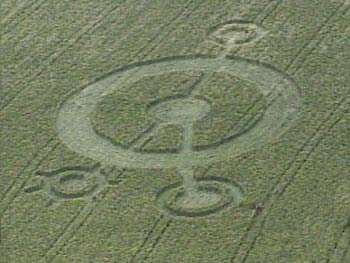 Police are investigating, but don't know who created it or how it was done. People have their own opinions.
Some believe pranksters simply use a stake, a rope and a board to flatten crops in geometric designs. Others say UFOs create them.
Another theory is that unusual weather patterns cause the crops to bend.
This is the 10th documented crop circle to appear in Utah.
×