Estimated read time: 2-3 minutes
This archived news story is available only for your personal, non-commercial use. Information in the story may be outdated or superseded by additional information. Reading or replaying the story in its archived form does not constitute a republication of the story.
John Daley ReportingAn emotional expression of encouragement for a Utah Marine captured and held hostage in Iraq. The family and friends of Wassef Ali Hassoun are waiting, watching and praying as many people in our community rally to their side.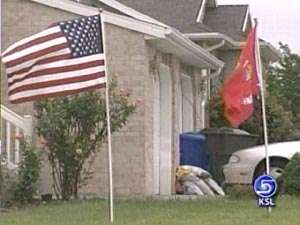 There's no new information about Hassoun this afternoon, clearly an agonizing situation for family and friends. But comfort is coming from many parts of the community--from members of the Muslim mosque in West Valley City to complete strangers who have never met Hassoun.
Somewhere in Iraq 24-year-old Wassef Ali Hassoun is being held by militant extremists threatening to kill him by tomorrow unless Iraqi prisoners are freed. His plight is uniting people from the Middle East to Utah.
In Lebanon, where he was born, Hassoun's father and other family members appeal to embassies around the world to step in.
Sami Hassoun, Brother: "Please help us with our brother. He is with the marines. He was doing his job. We never hurt nobody in our whole lives."
At the home of other relatives of Hassoun in West Jordan a neighbor shows up to show support, to plant a US flag and a Marine flag in the family's yard.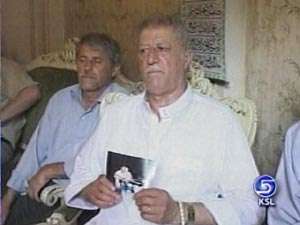 Milton Kelly, Former Marine: "It's very difficult. Once a marine, always a marine and that's why we're here. I'm a neighbor. I'm also a former marine and that's why we're here. I talked to the family this morning and asked if we could put flags up for all marines and all servicemen."
At the mosque in West Valley City last night fellow Muslims prayed for Hassoun's safe return, making an appeal not to his captors but to Allah.
"Muslims don't like to beg to other human beings. The only entity that we beg to is God. And that's what we have been doing individually at the family level, and here at the community level at the mosque."
At the Capitol roughly 30 people showed up yesterday to pray, mostly Christians who've never met Hassoun. The organizer from Heber says they'll be back this evening.
Jeff Arnson, Vigil Organizer: "I feel like we know him now for what they're going through. Because I think if any of us were going through the same situation, we'd hope for the prayers of all of us."
The organizer of that vigil says as long as Hassoun is being held hostage he plans to meet up there at the Capitol and say prayers with whoever shows up every day at noon and at six.
×
Most recent Utah stories