Estimated read time: 2-3 minutes
This archived news story is available only for your personal, non-commercial use. Information in the story may be outdated or superseded by additional information. Reading or replaying the story in its archived form does not constitute a republication of the story.
John Hollenhorst reporting Archeologists led a convoy of reporters into a remote corner of Eastern Utah Wednesday, for a glimpse of almost perfectly preserved ancient ruins.
To non-expert eyes, it was interesting, not spectacular. But archaeologists are drooling. They're ecstatic about this find. So far they literally haven't even scratched the surface. And we had only a tiny glimpse of what they've seen, because of the rushed nature of today's media tour.
A huge parade of vehicles. A mob of reporters from across the country. And in the middle of it, rancher Waldo Wilcox, who never expected to welcome so many outsiders after 50 years of keeping people away.
Waldo Wilcox, Rancher: "Anybody that come down, didn't want them there, i run them off."
The Wilcox ranch is now owned by the state, along with archaeological sites like this, a granary where ancient peoples stored their corn.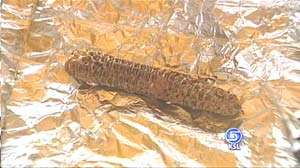 Experts believe there are thousands of sites where Fremont Indians lived and worked more than 700 years ago.
And all are pristine, untouched since white men came to Utah.
Duncan Metcalfe/Utah Museum of Natural History: "There's no beer cans, their walls aren't knocked over, the only destruction that we see is the result of natural erosion."
For three years, archaeologists and students have been surveying Range Creek in secret. So far, just looking at the surface without digging.
Emily Root-Garey, University of Utah:"It really just opens up your world to be down here. It's just so incredible."
They've found numerous artifacts. A corncob, arrowheads, a shovel.
Experts say Range Creek will become a huge outdoor laboratory for years to come to help answer some of the biggest question s in archaeology.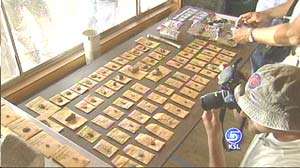 Duncan Metcalfe/Utah Museum of Natural History: "Why did people start domesticating plants all around the world at about the same time? And why did it spread throughout the world so quickly? The Fremont are the perfect test case for doing this. And range creek is the perfect place."
Wilcox is distinctly nervous about all the attention his old ranch is getting.
Waldo Wilcox/Former Owner: "And I think the public should see it. But how can they let the public in there to see it without destroying it?"
That's a big dilemma for the new owners as well, the State of Utah. Officials hope to devise a strategy that will allow some public access, but protect Range Creek for study... and for future generations.
×