Estimated read time: 2-3 minutes
This archived news story is available only for your personal, non-commercial use. Information in the story may be outdated or superseded by additional information. Reading or replaying the story in its archived form does not constitute a republication of the story.
Kimberly Houk ReportingA story yesterday about closure of a mobile home park raises the issue of affordable housing in Utah. Kimberly Houk has discovered it's in short supply.
Statistics show only one out of every four or five people eligible for housing assistance here in Utah get it.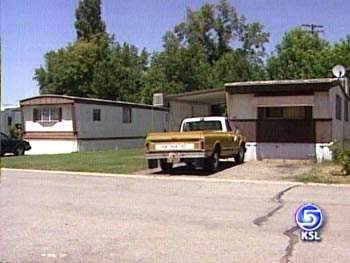 Tim Funk: "We think that in Utah, and have felt for a long time, that there is a housing crisis. That means people have inadequate housing or they're paying too much for it."
In order to get help, in the form of governmental assistance, you put your name on a waiting list, then you wait for four years.
Tim Funk: "The waiting list that housing authorities have for subsidized housing is probably the best numerical indicator of what the housing need is and how deep it goes."
Tim Funk has worked for years trying to get more people off the streets and into affordable homes. He says the housing crisis here in Utah is more severe than healthcare, food, and the clothing needs of low-income people.
Tim Funk: "Public involvement is very necessary in this issue, and that can't be over emphasized."
The public has come forward wanting to help the 30 elderly people who will be forced to leave their mobile homes after having lived in them for more than 20 years. And Funk agrees their situation looks bleak.
Tim Funk: "When I talk to a person in that situation, I have nothing that I can offer that gives them any real complete hope of any kind."
But there is hope in what community activists are trying to do about the problem. Right now there are 25,000 low-income housing units. 75,000 more are needed. Low income housing works like this: There's not a lot of state or federal dollars that go towards it, but there is an incentive for apartment owners. They can take a tax break if they reduce the rent of some units, turning them into low-income options.
Funk says just 5,000 more units of low-income housing would be a huge dent into the problem. He's hoping the Federal government will come forward with the money to build those units within the next 10 years.
×