Estimated read time: 1-2 minutes
This archived news story is available only for your personal, non-commercial use. Information in the story may be outdated or superseded by additional information. Reading or replaying the story in its archived form does not constitute a republication of the story.
SALT LAKE CITY (AP) -- Sheriff's deputies are "reasonably positive" that bone fragments found in the Uinta Mountains are those of a mother and daughter who got lost and died of hypothermia on a hike last fall.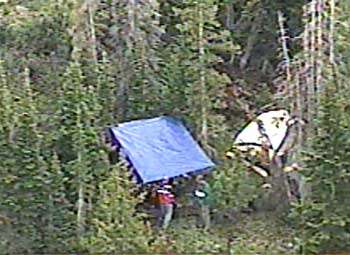 Carole Wetherton, 58, of Panacea, Fla., and her daughter, Kimberly Beverly, 39, of Tucker, Ga., were reported missing in September after they failed to make their flight home.
The remains were discovered during a search-and-rescue training exercise on June 24, after intense searches last the fall were called off because of cold weather.
DNA tests have confirmed that the bones belonged to one of the hikers, said Summit County Sheriff's Capt. Joseph Offret. He said officials were almost certain that other victim was the other lost woman, but final DNA tests on the remaining bones might not be completed for a few weeks.
Offret said police still believed the women died from hypothermia.
"It appeared they were huddled in a small stone, kind of a shelter, and looked like they'd removed some of their clothing to dry," he said. "They probably died by the first night, and definitely by the second."
Offret said the remains consisted mostly of small bone fragments, but searchers did find some hair, fingernails and tissue.
(Copyright 2004 by The Associated Press. All Rights Reserved.)
×