Estimated read time: Less than a minute
This archived news story is available only for your personal, non-commercial use. Information in the story may be outdated or superseded by additional information. Reading or replaying the story in its archived form does not constitute a republication of the story.
Debbie Dujanovic Reporting Who should pay when a drunk driver causes a tragic accident? Just the driver? Or the people who threw the party too?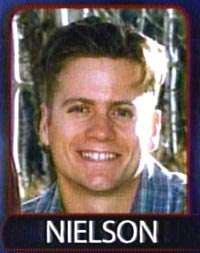 A Summit County judge took that question under advisement today. At issue is a party during last year's Sundance Film Festival.
A company called Dilecta held the private gathering in Park City. Attorneys say Matt Nielson left that party drunk and hit a woman who was walking home from her job at 7-11.
Nielson is serving prison time for the accident that left Ana Bussman a quadraplegic.
Darren Nelson, Bussman's Attorney: "He became intoxicated at this party where he had nine to ten drinks within an hour's period, and then drive, then drives home."
Now the victim wants the company that threw the party to pay out $1.5 million. Dilecta's attorney argues it was a private function and under Utah law they're not liable.
The judge is expected to rule this week if the case can go to trial.
×