Estimated read time: 1-2 minutes
This archived news story is available only for your personal, non-commercial use. Information in the story may be outdated or superseded by additional information. Reading or replaying the story in its archived form does not constitute a republication of the story.
Ed Yeates ReportingDon't get all shook up if a strange looking machine wanders through your neighborhood over the next two days. It's there sending small vibes into the ground to find out what the really big ones will do during in an earthquake.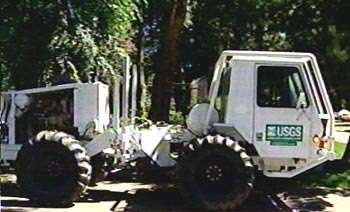 Remember the scene from Jurassic Park where the ground started vibrating from a big approaching T-Rex? Well, this is the United States Geological Survey's version -- a big mechanical machine that's shaking things up a bit, but with a much quieter "thump."
Though you can't see anything visibly, you can feel the vibration coming through the ground. Put a bottle of water near the test site and you can see the vibrations.
Today, this unique machine was moving at intervals along Siesta Drive in Cottonwood Heights. A large disc simply touches the street sending out harmless vibrating shock waves.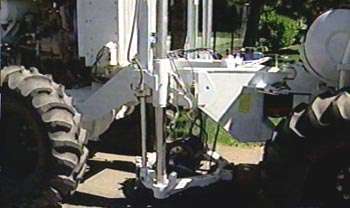 On a small scale, the device simulates how fast the horizontal waves move through different kinds of rocks and soil, not only here, but at other sites along the Wasatch Front.
Though these are harmless high frequency vibrations, they'll duplicate how fast or slow the more damaging lower frequency shock waves from an earthquake will move. The slower the speed, the greater the risk.
If you're a contractor or a homeowner wanting to build, it will show you what to expect - whether the ground under your site will shake a lot or a little.
×
Most recent Utah stories