Estimated read time: 3-4 minutes
This archived news story is available only for your personal, non-commercial use. Information in the story may be outdated or superseded by additional information. Reading or replaying the story in its archived form does not constitute a republication of the story.
PROVO -- A Utah attorney was in court Monday, this time as a defendant standing trial for the fifth time on charges of drunk driving. He's been convicted four times already and still holds his license to practice law.
Prosecutors in Utah County left the courtroom Monday night disappointed that 37-year-old Jeffrey Gallup was found not guilty in what is now his fifth DUI case.
Back in January, Gallup was stopped for speeding in Lehi and may have used his legal experience to thwart the officer's attempt to give him field sobriety tests.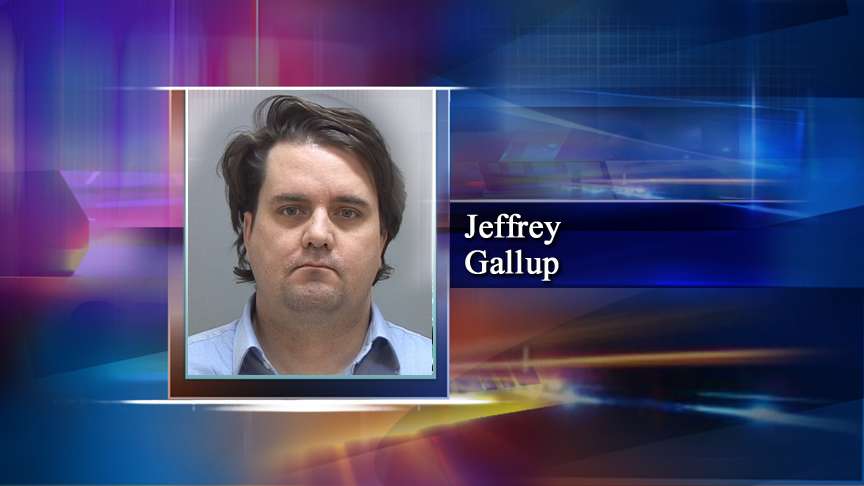 "We did not draw his blood with his consent, and so the only admissible evidence we have is that he refused not once, not twice, but three times. And that shows his consciousness of guilt. And that's what we are concerned about here, is that he is not taking responsibility for his actions," said Utah County prosecutor Craig Johnson.
Gallup practiced law at his now-vacant office in Murray. Several of his cases were delayed, because he was in jail at the same time he was scheduled to be representing defendants in court.
"Still having an active license to practice law, he was representing some relatives in the Utah County Justice Court this year while all this was pending," Johnson said.
The Utah State Bar did not take action against Gallup's law license until after he was sentenced in the other DUI cases a couple of weeks ago. His license is now suspended.
**Criminal history of Jeffrey Gallup**
| Year | Charges | Sentence |
| --- | --- | --- |
| Nov. 2007 | Felony DUI | 0-5 years, fine\* |
| July 2008 | Violation of Protective Order | 0-5 years, fine\*\* |
| Feb. 2009 | Violation of Protective Order | 0-5 years, fine\*\* |
| May 2009 | Felony DUI | 0-5 years, fine\* |
| May 2009 | Violation of Protective Order | 0-5 years, fine\*\* |
Sentenced 09/29/2009 for above convictions
* To run consecutively
** To run concurrently with one another and DUI sentences

A spokesman for the Utah State Bar said the association is still investigating Gallup and he could face more action, ranging from a private reprimand to being disbarred. Prosecutors are upset because they believe Gallup should have known better.

"We like to make a good name as professionals, and it's concerning when you have someone who has such a rash of several criminal episodes in essentially an 18-month period," Johnson said. "Hopefully, he gets some help for whatever is causing all this. But in the meantime, he is a dangerous risk to the public with these felony DUIs, and we're lucky he hasn't killed anyone while he's been intoxicated."

Gallup's legal troubles still aren't over. Next, he faces a trial on charges of felony evading, after police said he refused to pull over for officers on I-15 in yet a separate incident.

E-mail: spenrod@ksl.com

×
Most recent Utah stories