Estimated read time: 2-3 minutes
This archived news story is available only for your personal, non-commercial use. Information in the story may be outdated or superseded by additional information. Reading or replaying the story in its archived form does not constitute a republication of the story.
Sam Penrod Reporting Two BYU students help catch a man that police say tried to sexually assault a woman who was asleep inside her apartment.
The assault happened early Saturday morning, just off the BYU campus when the man got in through an open window. And police say the suspect tried a similar attack just two days before.
People around campus are relieved to hear the 22-year old suspect is in jail. But his arrest has police warning other college students to keep their doors and windows locked.
Police say 22-year old Guajaquin Erussard went through an open window, allegedly with the intent of sexually assaulting a woman inside. Detectives say Erussard picked up a knife from the kitchen, went to the victim's bedroom and covered her face with a pillow.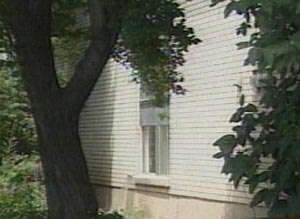 Det. Reed VanWagoner, Provo Police Dept.: "He had taken his clothes off, left his clothes in the bedroom, bent over, put pillow over her mouth, she wakes up. She screams really loud, she scares him. Drops knife, drops pillow grabs his clothes and runs out the door."
It was 1:30 Saturday morning. Two men who were out jogging, heard the screams and saw Erussard running with clothes in hand. They chased him down until police arrived. Police say the victim's scream helped protect her from being assaulted.
Det. VanWagoner: "She's emotionally traumatized, but physically not hurt."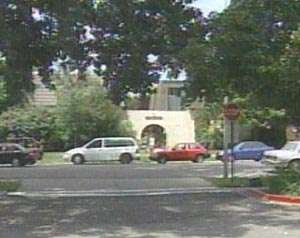 Police say after Erussard's arrest, he admitted to a similar break-in just two nights before.
Det. VanWagoner: "A man entered through an open door, went into girl's apartment, bent down kissed her on neck, she turned around confronted him and he got up and took off out the door."
And after these two attempted assaults, police are warning college students to keep their windows closed and doors locked, even if roommates are still out for the night.
Det. VanWagoner: "At night time, even in summertime, they need to keep doors locked and windows closed and close their blinds. A lot of these people will watch through windows and they see whose in an apartment and wait for an opportunity for a door to be open."
Police are not sure how long the suspect has been in Provo or why he was here. He is still being held in the Utah County jail.
×