Estimated read time: Less than a minute
This archived news story is available only for your personal, non-commercial use. Information in the story may be outdated or superseded by additional information. Reading or replaying the story in its archived form does not constitute a republication of the story.
How does the Balloon Boy hoax measure up to other big spoofs pulled on the world? I mean - it's no War of the Worlds, is it? Perhaps it's up there with the Runaway Bride. In any event, the parties involved get big time medica coverage, which at least this time was definitely the goal. Do you feel angry to be deceived in this way? John Berman from ABC News puts this hoax into perspective.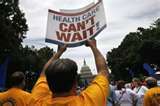 How do lawmakers merge 5 different versions of the health care reform bill in the House and the Senate and make everybody happy? "They can't," ABC Political Consultant Steve Roberts told KSL this morning. He explained how important the public option is to the process and the president. He also talked about his sense of whether or not President Obama will pull the troops out of Afghanistan. Click here to hear more.
×
Most recent News stories