Estimated read time: 1-2 minutes
This archived news story is available only for your personal, non-commercial use. Information in the story may be outdated or superseded by additional information. Reading or replaying the story in its archived form does not constitute a republication of the story.
(KSL News/AP) -- Six inches of rain in the last five days, and folks in the Utah County town of Cedar Fort are sitting at the bottom of it.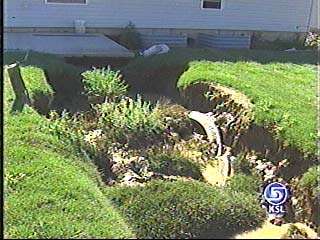 Last night, rain flooded four homes in Saratoga Springs along with State Road 68. And in Cedar Fort, two homes were flooded.
Cedar Fort residents say their location on the valley floor coupled with poor city drainage systems, have made it very difficult to cope with the heavy rains.
The worst at this house, where the saturated ground opened up, making the basement a catch basin.
Carol Bird, Cedar Fort Resident: "Water came so fast that it just caved in the ground in the back and took the sewage, er, the septic tank out. It collapsed down into the ground and the sewage ran into the basement."
The county tells residents they have no budget for improvements. So if residents want better draining, they'll have to pay for it themselves.
Residents in several other Utah County subdivisions used sand bags to protect their homes.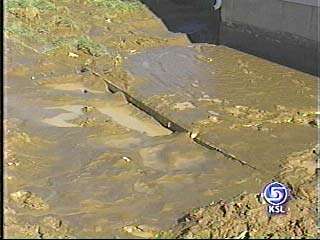 About seven-tenths of an inch of ran fell in Eagle Mountain in 15 minutes along with hail. And fire officials say two cars stalled in flood water along Eagle Mountain Boulevard.
(The Associated Press contributed to this story.)
×