Estimated read time: 3-4 minutes
This archived news story is available only for your personal, non-commercial use. Information in the story may be outdated or superseded by additional information. Reading or replaying the story in its archived form does not constitute a republication of the story.
Jed Boal ReportingA former Utah soldier, injured in the war on terrorism is waging a new war. He's going after an Al Qaeda operative, some Al Qaeda money, and hoping to send a message to other terrorists.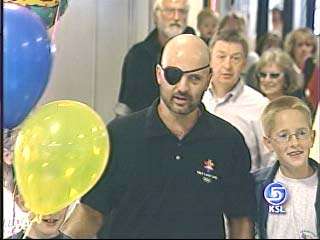 Many of you may remember Layne Morris. He's the Utah special forces sergeant blinded in one eye by grenade shrapnel in Afghanistan two years ago. Friday morning, his lawyer is filing a lawsuit against a Canadian who's dead. But he was an alleged high-ranking Al Qaeda operative who funded terrorist operations.
Sgt. Layne Morris was the first Utahn seriously injured in the war on terrorism. He returned to a hero's welcome two years ago, blinded by shrapnel from a gunfight in Afghanistan.
That July, his team was hunting down Taliban and Al Qaeda fighters. They ended up in a firefight. Sgt. Christopher Speer of North Carolina and two Afghan allies were killed. Morris was wounded. One of the enemy survived; his team later told him more about that teenager.
Layne Morris, Former Utah National Guardsman: "As they came up to investigate, he proclaimed he was Canadian, and spoke perfect English, that was a surprise to them."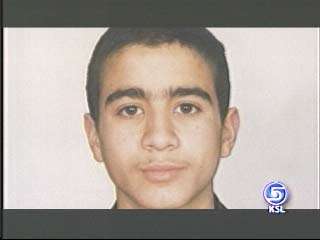 Once home, Morris got a call from a Canadian reporter who told him more about that. 15-year-old fighter, Omar Khadr is now imprisoned in Guantanamo, Cuba.
A PBS "Frontline" documentary this spring detailed the activities of the extended Khadr family. The head of the family Egyptian-born, Canadian citizen Ahmed Saeed Khadr had close ties with Osama bin Laden. Ahmed was killed in a firefight in October.
In April, amid public uproar, the mother and another brother returned to Canada. Morris heard they wanted medical care for the son who was injured in a firefight and he was angry. He wanted to fight back and decided to sue Khadr.
Layne Morris, Former Utah National Guardsman: "I hope it sends a message to terrorists everywhere that we're not just after you militarily, there's financial and legal means to make life tough for them."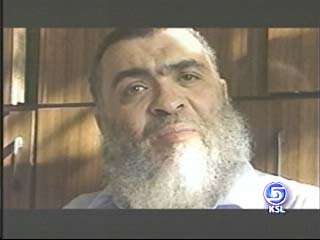 The suit claims "Khadr conspired, assisted, aided and abetted Al Qaeda and its members, including his son Omar Khadr, in committing acts of international terrorism." It also claims Ahmed Khadr had a duty to control his child Omar.
Attorney Donald Winder says they're going after Kadr family assets already frozen by the US and Canada. They want to take the money for Morris and the family of Sgt. Christopher Speer.
Donald Winder, Attorney: "As far as we know, it's the only lawsuit in which our military have sued terrorists. That's what makes this unique."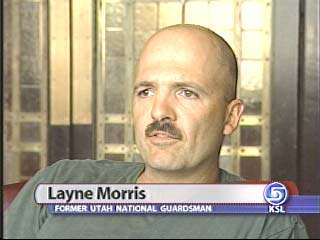 Layne Morris, Former Utah National Guardsman: "As a nation we still have a job to do. This is one task that I seem to be in a position to do, and I don't think I ought to back down from that."
Winder says to win the suit they will have to prove the Khadr family's association with Al Qaeda, but doesn't believe that's too hard.
Tonight on Eyewitness News at 6 you'll get more details on the suit and find out what happens with it now.
×