Estimated read time: 2-3 minutes
This archived news story is available only for your personal, non-commercial use. Information in the story may be outdated or superseded by additional information. Reading or replaying the story in its archived form does not constitute a republication of the story.
Kimberly Houk ReportingA man accused of trying to kidnap a 12-year old girl is in jail thanks to the watchful eyes of volunteers committed to keeping their neighborhood safe. Police credit a Mobile Watch team of two women who were driving around Salt Lake in their car with helping police catch the kidnapping suspect.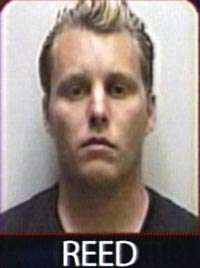 Police say the man started trailing the girl down a street. He got away, but not for long.
Betty Leithead is part of a neighborhood mobile watch team. Her partner wasn't available to be interviewed today, but together they made a difference in their community yesterday when they helped catch a man police say tried to take a 12-year old girl.
Betty Leithead: "It really is amazing that we were able to do this."
Betty spends several days a week patrolling her Salt Lake City neighborhood, looking for anything suspicious. At 4:00 yesterday afternoon the scanner police gave her to keep in her car started going off.
Betty Leithead: "We heard on our scanner that someone had accosted a child, exposed himself and he was in a tan Buick.
Betty made a turn onto 7th east and happened to fall in line right behind the tan Buick.
Betty: "We followed him until police could get there."
Police say 25-year old David Carl Reed drove up beside the young girl who was walking in a neighborhood on the west side of Salt Lake. They say he ordered her to get in his car.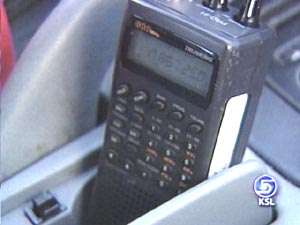 The 12-year old girl immediately screamed, and ran to a door and knocked. When no one answered she ran across the street to another house. The suspect immediately sped off, but not before neighbors got a good look at his license plate. And it was that information that led to Betty and her partner being able to spot the right tan Buick.
Det. Kevin Joiner, Salt Lake City Police Dept.: "We know that he has a criminal history."
Police wouldn't go into detail about the criminal history of Reed, but they did book him into the Davis County Jail for a probation violation and attempted kidnapping.
Betty is 73-years old and she says she won't be slowing down anytime soon. She loves spending her days helping to keep her neighbors safe.
×