Estimated read time: 2-3 minutes
This archived news story is available only for your personal, non-commercial use. Information in the story may be outdated or superseded by additional information. Reading or replaying the story in its archived form does not constitute a republication of the story.
PROVO -- BYU begins basketball practice on Friday. Wednesday was Media Day, and Cougar head coach Dave Rose said he's excited to be back coaching after a long summer.
"For me, personally, it's been a tough go over the summer. So, we've been looking forward to this day for quite a while, so we're excited," Rose said.
Rose is probably the happiest guy to see the basketball season arrive. After a summer of cancer treatment he finally gets to do what he does best: coach basketball.
Rose has a lot of talent to work with this season with four returning starters, including the Mountain West Conference preseason player of the year Jimmer Fredette.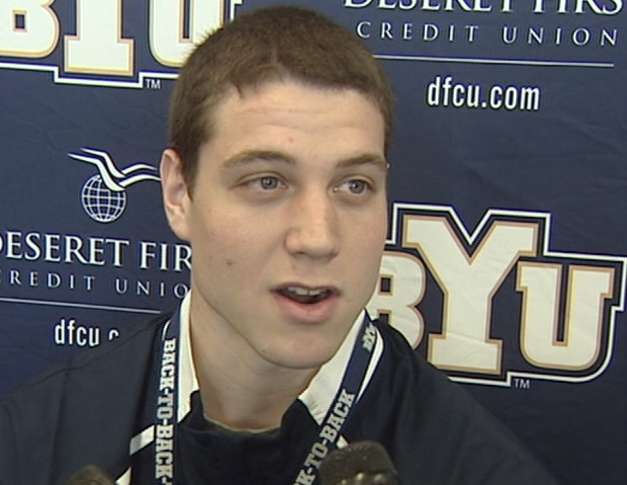 "To have the respect of the coaches from around the league, it's a great honor for me and I appreciate it," Fredette said. "Hopefully, I will be able to go out and play to the best of my abilities and live up to that, but it's not a huge importance to me right now."
"I'm really happy for Jimmer and J.T. Tavernari. And our team, we feel that Jimmer is that quality of a player and we feel J.T. is the same--happy for him to be on the first team and our team being picked to finish first in our league," Rose said. "That's what you coach for, and you know that will make for a bigger challenge because you know you're going to get the best game from every team you play and get their best preparation. But we've been through that before, and that's exciting, and that's something that our players look forward to, and we embrace it and [are] prepared for it."
BYU guard Jackson Emery agreed that having his team picked to finish first in the Mountain West puts a big target on their backs.
"Again! What's new? That's what makes us a better team, is having that bulls eye on us and having that expectation of ourselves," Emery said.
Tavernari said this year's team is as good as it gets, and experience is everything for a college team.
"In my freshman year, when we won the conference, we won it because we had more experience that anyone else. I'm really excited about this year," Tavernari said. "We have great talent--it's a combination of talent and experience. We have two big time freshman (Tyler Haws and Brandon Davies), and people coming off missions, and people who didn't get a lot of minutes last year. I think with all we have we have a great season ahead of us."
The team will get their first chance this season to play for the home crowd on Oct. 28. The exhibition game against Trinity West is scheduled to start at 7 p.m. in the Marriott Center.
E-mail: rzundel@ksl.com
×
Most recent Utah stories