Estimated read time: 1-2 minutes
This archived news story is available only for your personal, non-commercial use. Information in the story may be outdated or superseded by additional information. Reading or replaying the story in its archived form does not constitute a republication of the story.
Shelley Osterloh ReportingTrack and field events are just getting underway at the Olympic Games. Utah Olympian Tiffany Lott-Hogan is one of the best hurdlers in the Heptathlon. She explains what to watch for in the Hurdles.
Athletes jump over ten hurdles, which are spaced nine meters, or about 30 feet apart. This is a flat out sprint race with barriers.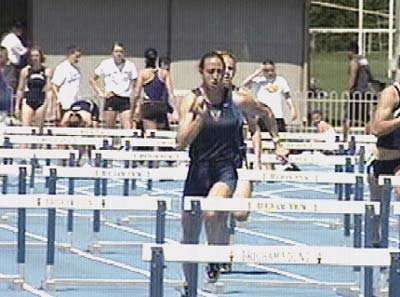 Tiffany Lott-Hogan: "The difference in hurdles it's all about quickness, with the sprint, its all about speed because in the hurdles everybody takes the same step. It's who can do it the quickest, hopefully without hitting any hurdles."
Athletes are allowed to hit and knock down a hurdle, but since they are weighted it usually slows them down.
Tiffany Lott-Hogan: "With the girls' hurdles, usually the one that wins is the one who runs the cleanest. With the guys they are almost always hitting hurdles because of the height, so for them it's who can hit them with the least amount of deviance in the running."
The start is explosive, similar to the 100 meter dash start. The key to the race is the first hurdle -- first one there has the advantage. The athlete must get into position before the first hurdle because it sets the tone and rhythm for the next nine hurdles.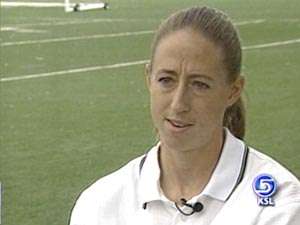 The hurdler tries to go over fairly flat, staying low to avoid wind resistance. Also, too much hang time in the air just slows him down.
Roger Kingdom, who won Olympic gold in 1984 and 88, sometimes bulldozed over hurdles and few were left standing in his lane at the end of the race.
Hurdles are part of the heptathlon, decathlon, and individual events.
×
Most recent Utah stories