Estimated read time: Less than a minute
This archived news story is available only for your personal, non-commercial use. Information in the story may be outdated or superseded by additional information. Reading or replaying the story in its archived form does not constitute a republication of the story.
(KSL News) A motorcyclist in Clearfield is killed after his bike falls on top of him. It happened on Interstate 15.
The wreck prompted a stern warning from state troopers this morning.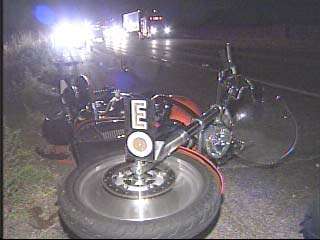 Trooper Andrew Davenport/ Utah Highway Patrol: "Keep the speeds to the speed limit, and be aware of your surroundings."
Witnesses say the motorcycle driver lost control and crashed just before 11:00 last night.
Troopers say the 45 year old Ogden man was wearing a helmet at the time of the crash, but when the bike fell on top of him, he was crushed.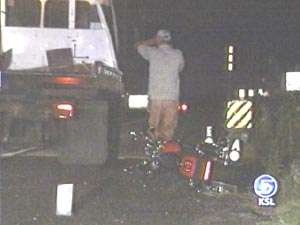 UHP isn't sure if alochol or drugs were invovled, but do say speed was a factor.
×