Estimated read time: 2-3 minutes
This archived news story is available only for your personal, non-commercial use. Information in the story may be outdated or superseded by additional information. Reading or replaying the story in its archived form does not constitute a republication of the story.
WEST JORDAN -- How does homemade lasagna sound? With fresh cheese bread, green beans and yogurt with berries for desert? That's what students at Terra Linda Elementary School had Tuesday. District officials said they changed their menu to keep kids healthy.
At lunch Tuesday, Matthew Young told us the cheese bread was really good. He also picked the beef strips, which are 100 percent beef with a whole grain breading; mixed in his French fries: sweet potato fries for added nutrients.
"It's kinda different, but tastes kinda good," Matthew said. "I really like it."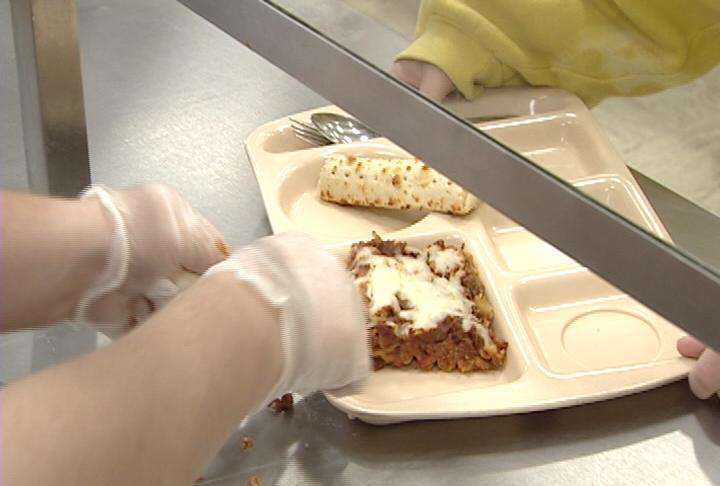 Abbey Armstrong opted for the lasagna. And even though we told her it was made with low-fat cheese, she still thought it tasted good.
"I like when they feed me healthy food because it tastes better and doesn't get my tongue all salty," Abbey said.
"We're trying to do what is best for the kids and keep them healthy, and give them quality food," said Jordan District dietician Katie Bastina.
She said this year the district has made some major changes to the menus in all the schools.
"We have whole wheat bread in all of our elementary schools, and our secondaries make all homemade bread with 50 percent whole grain," Bastina said.
At schools, there's often a fruit bar. On Tuesday the options were grapes, an apple, trail mix or yogurt with berries.
With all the extra fiber and nutrients the kids are getting, Bastian said it keeps them satiated longer and their blood sugar levels are more even--that can help them concentrate better in the classroom.
"It's bringing the connection of what they learn in the classroom to what they eat in the cafeteria so they can make those healthy choices," Bastina said
Also at Terra Linda Elementary school, their deserts are made from scratch. In those desserts they've started to use less sugar when they can, and half whole wheat flour.
E-mail: abutterfield@ksl.com
×
Most recent Utah stories