Estimated read time: 4-5 minutes
This archived news story is available only for your personal, non-commercial use. Information in the story may be outdated or superseded by additional information. Reading or replaying the story in its archived form does not constitute a republication of the story.
BOUNTIFUL -- Plenty of wildlife roams along the Wasatch Front just beyond our view. But an experienced trail runner had a close encounter with a cougar this weekend that made him pray for his life.
Steve Newman said it was a terrifying episode that lasted five minutes.
"We would stare at each other in the eyes, and it was a haunting feeling that I'm this piece of meat and I'm its prey," Newman said.
Early Saturday morning, Newman headed to Mueller Park Canyon in Bountiful to mountain bike and trail run. He biked up more than an hour then changed into his running shoes. A few minutes into his run, he heard a strange sound.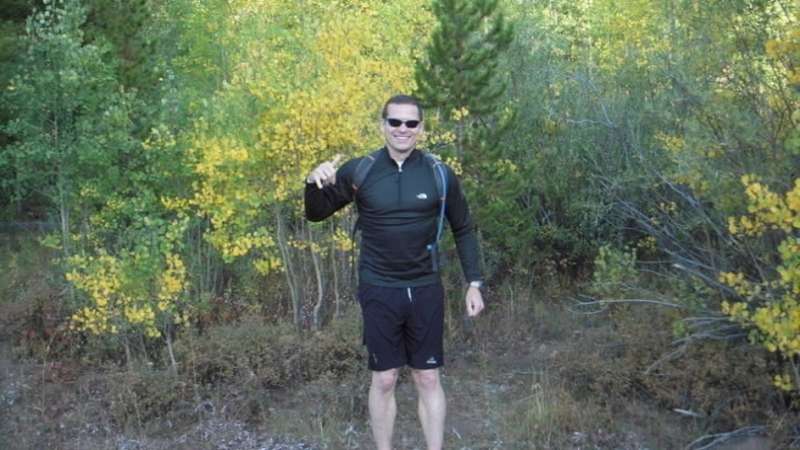 "I thought I was hearing things and that it was just a bird or something," Newman said.
Then, the noise began to sound more like a growl.
"Just out of nowhere, I saw this mountain lion come charging at me," Newman said.
Newman said the cat covered the 50 yards between them in an instant.
"It was on the trail, just bounding down the trail at me full speed," he said.
His first instinct was to turn and run, but a gut feeling told him face the big cat.
"It was almost like, 'Oh my gosh! 'It's going to kill me and I'm not going to know when I'm going to die. So, I'd like to turn around. I'd like to know when imminent doom is coming,'" Newman said.
He screamed at the top of his lungs, grabbed a tree branch, beat it on the ground and walked backwards. He kept doing that as he edged back toward his mountain bike. Wildlife experts say that's a good strategy.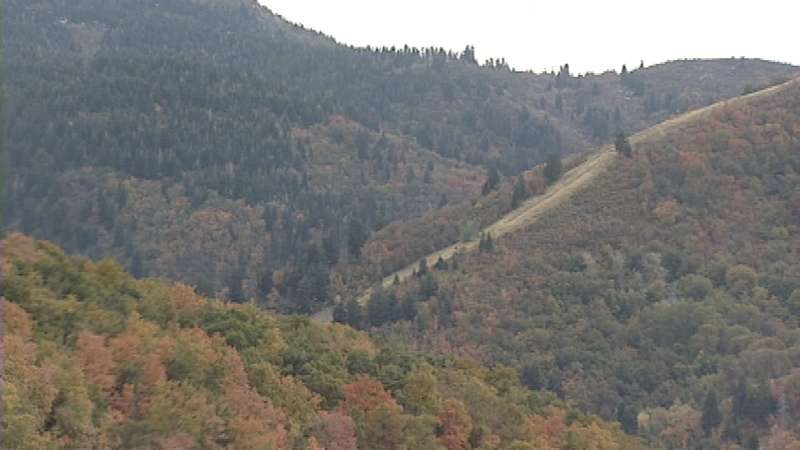 "I'm embarrassed to say this, but I was showing my teeth," Newman said.

He said his thinking was rapid fire. He thought about strategy and saving his life so he could see his family again.

"I was definitely saying a prayer in my head and really thinking that I was going to die and not going to see my wife and my three girls again," Newman said.

Over the next five minutes, that tense, moving face-off continued.

"It would come within 10 feet of me and then stop; and then it would go backward maybe 20, 30, 40 feet, and then it would come zooming up to me again and stop," Newman said.

He even sensed the big cat was trying to wear out its prey.

When he reached his bike, he made a split second decision: He turned his back and raced down the hill.

On Monday, Newman went back up the trail to retrieve his gear with a running partner. Ben Bates usually runs that canyon with Newman, but couldn't make it Saturday morning.

Not far from Newman's abandoned backpack: cougar tracks.

**What do you do… if you encounter a mountain lion?**![](http://media.bonnint.net/slc/1496/149653/14965332.jpg)

• Avoid rapid movements; don't run • Don't turn your back • Smile! Show your teeth • Make loud, menacing sounds, like yelling and growling • Raise arms, objects, or jackets above your head • Position trees, boulders or large object between self and lion • Throw things if the lion is close enough to hit

"There was a good-sized cat print in the mud," Bates said. "It looked pretty fresh, because it was pretty wet up there." The Utah Department of Wildlife Resources found the cat's footprints up on the trail. Officials said it was likely a young mountain lion that was actually playing a game with Newman.

Young mountain lions are typically on their own during the fall, having been turned out by their mothers at the end of the summer.

Wildlife officials also said Newman did exactly the right thing: made as much noise as possible and didn't turn his back. They advised if you're going to go up in the mountains, do not go alone.

On our KSL message board, another trail runner says he had a big cat encounter in May in Mueller Park, and across the country and in Canada, numerous cougar sightings have been reported this fall.

------

Story compiled with contributions from Jed Boal and Jennifer Stagg.

×
Most recent Utah stories