Estimated read time: 3-4 minutes
This archived news story is available only for your personal, non-commercial use. Information in the story may be outdated or superseded by additional information. Reading or replaying the story in its archived form does not constitute a republication of the story.
SALT LAKE CITY -- Salt Lake police officers are cracking down on illegal drug activity. Police had a number of complaints about drug activity, mostly marijuana, at Library Square on 200 East and 400 South. After some undercover stings, police said the area was cleaned up, but dealers were popping up in other places.
People of all ages come to the Salt Lake City public library to read, surf the web or relax. But there was one activity police didn't like.
Salt Lake City police Lt. Michael Ross said, "We began to receive calls from the drug hotline from the community. They were concerned about drug dealing at Library Square, specifically marijuana."
**Library Square Crimes**
| Year | \# of crimes | % increase |
| --- | --- | --- |
| 2005 | 178 | -- |
| 2006 | 184 | 3% |
| 2007 | 240 | 30% |
| 2008 | 390 | 63% |
| 2009 | 287 | N/A |
Crimes on Library Square have increased. The numbers doubled between 2005 and 2008. Most of the crimes were theft, drug or alcohol related. Police said the complaints started coming in last March. The department started working with library staff, and narcotic officers arranged undercover stings.

Ross explained, "We were successful at first, from March until July, we got about 20 arrests for distribution of marijuana there."

Police continued the stings, but noticed in August and September that drug activity near the library wasn't as prevalent as it used to be.

"For the last two months we tried to purchase marijuana from the library [square area], and we've been unsuccessful," Ross said. "We haven't found anyone."

That's good news for Library Square.

Salt Lake City Public Library Assistant Manager for Community Affairs Andrew Shaw said, "It seems like their operations worked very well. They caught a few people, and the problem has gone away."

But police said their hard work in that area, pushed drug activity to other places like Main Street. Police said within 15 minutes of one undercover operation, officers had a buy.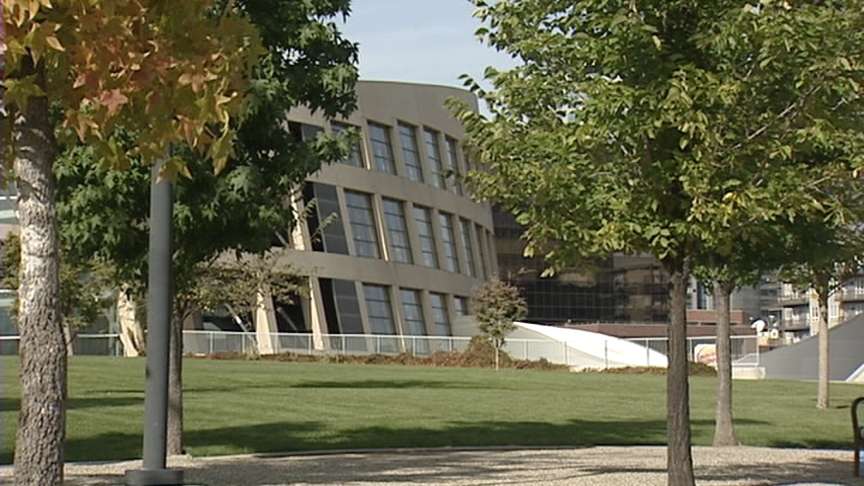 Ross said, "We have to go where the activity goes. If we hit a place pretty hard with undercover activity-- we know we can't arrest our way out of the drug problem--we're going to push it somewhere else."
Police said it's a common misconception that the cameras installed in Pioneer Park pushed drug activity to Library Square.
Ross explained, "At Pioneer Park we're dealing with crack cocaine; Library Square we're dealing with marijuana."
Police said the drug problem was something they had to stay on top of. If you see drug activity call the Salt Lake City Police's drug hotline 801-799-DRUG.
E-Mail: aforester@ksl.com
×
Most recent Utah stories