Estimated read time: 1-2 minutes
This archived news story is available only for your personal, non-commercial use. Information in the story may be outdated or superseded by additional information. Reading or replaying the story in its archived form does not constitute a republication of the story.
ROY, Utah (AP) -- A 13-year-old boy suspected of stealing a gun and using it to kill the 16-year-old brother who tormented him will make his first appearance in juvenile court on Tuesday.
John Colby Johnson died Saturday of three gunshot wounds, Police Chief Greg Whinham said Sunday.
The name of the younger boy, who was being held at the Weber Valley Detention Center, has not been released.
Whinham said the gun used in the shooting was believed to have been stolen a week earlier from relatives. The gun was usually kept in a box at a home the family visits frequently, he said. The owners did not miss the gun until after the shooting.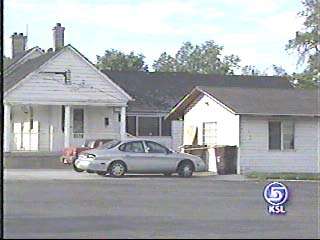 The brothers were alone Saturday afternoon in a bedroom of the basement apartment they shared with their parents and younger sister.
Whinham said investigators believe that around 3 p.m., John struck his younger brother in the leg with "some sort of stick," causing a welt, and chased the 13-year-old by.
Authorities allege the boy retrieved the stolen .22-caliber handgun and shot his brother.
The boy then ran to a nearby store and reported the homicide to police.
"It is a hard case to work," Whinham said. "There is clearly no answer as to why this should happen."
Police turned the apartment back over to the parents Sunday evening. They took a few belongings and left again, Whinham said.
"They are still trying to cope with what this has done with their family," Whinham said. "They will be finding a new place to live."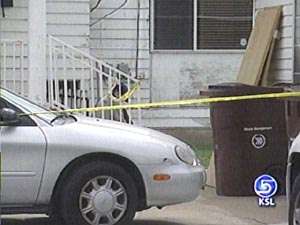 The family had lived there for about a year. Police had responded to the apartment once before, reportedly because the brothers were fighting, with the older boy the aggressor.
(Copyright 2004 by The Associated Press. All Rights Reserved.)
×