Estimated read time: 2-3 minutes
This archived news story is available only for your personal, non-commercial use. Information in the story may be outdated or superseded by additional information. Reading or replaying the story in its archived form does not constitute a republication of the story.
San Francisco, CALIF. -- The first doses of swine flu vaccine were given to health care workers Monday, and more doses are coming later this week. Pregnant women will be among those given highest priority to receive the vaccine.
We spoke with a California man who lost his wife to the H1N1 virus. For his family, losing a young mother to swine flu was almost incomprehensible.
Willie Packnett's wife, 33-year-old Nicole Savoy, died of the H1N1 virus days after she gave birth.
Related: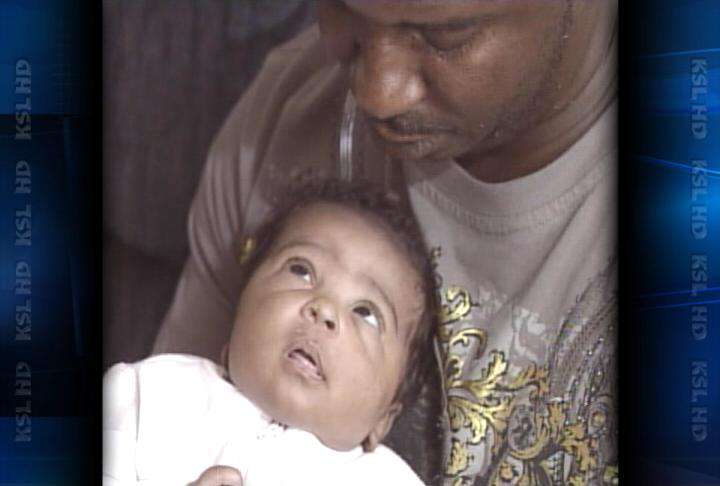 "That was my hero, that was my best friend, that was my superwoman," Packnett says of Savoy.
Packnett is still in shock. Three months ago, his wife gave birth to a baby girl. Within days, the mother of four had trouble breathing. Within weeks, Nicole died. The coroner confirmed the cause of death as complications from the swine flu. Her family is struggling to understand why.
"I don't want to think what went wrong. I want to know what went wrong," Packnett says.
Related:
Nicole's son was tearful.

"Man, I don't want nobody out there to take this H1N1 thing for granted," Anthony Savoy said.

**Local Health Departments**

• [Bear River](http://www.brhd.org/) • [Central Utah](http://www.centralutahpublichealth.com/) • [Davis County](http://www.co.davis.ut.us/health/default.cfm) • [Salt Lake Valley](http://www.slvhealth.org/) • [Southeastern Utah](http://www.southeastuthealth.org/) • [Southwest Utah](http://www.swuhealth.org/index.html) • [Summit County](http://www.summitcountyhealth.org/) • [Tooele County](http://www.tooelehealth.org/) • [Tri-County](http://www.tchd.org/) • [Utah County](http://www.co.utah.ut.us/dept/health/) • [Wasatch County](http://www.co.wasatch.ut.us/health/) • [Weber-Morgan](http://www1.co.weber.ut.us/health/)

With swine flu, experts point to the numbers. Pregnant women make up 1 percent of the population but 6 percent of all the deaths seen from swine flu.

Vaccination is the single best way to protect against the flu, says Dr. Elliott Main at California Pacific Medical Center.

"The risks of not being on the vaccine, though, are clearly going to be significant and we're really recommending to all patients that they be first in line to get vaccine over the next months," Dr. Main says.

For anyone concerned about vaccines containing the mercury preservative thimerosal, federal health officials say there should be enough thimerosal-free swine flu vaccines to go around. Nicole Savoy and her family did not have the chance to make that choice. Now Willie Packnett is trying to stay strong for his kids.

Experts recommend pregnant women get vaccinated for both the seasonal flu and the swine flu.

E-mail: kmulvihill@ksl.com

×
Related links
Most recent Utah stories